Biography
GLEN BAXTER (b 1944)
Glen Baxter was born in Leeds and studied at Leeds College of Art from 1960-5. He has exhibited internationally and his work is in the collections of the Tate Gallery and the Victoria and Albert Museum in London. The artist has published numerous books, including Almost Completely Baxter, New and Selected Blurtings in 2016 and Ominous Stains in 2009, and has also appeared in such publications as The New Yorker, Vanity Fair, Elle, and Vogue.
It was at art school, through the work of André Breton, that Baxter first discovered Surrealism, his passion in life. His captioned drawings, rendered in ink and crayon, subvert the visual style of adventure comic series such as Biggles and Dan Dare by the inclusion of unconventional narrative twists.
The artist stages contrived scenes in environments such as art galleries, auction houses and the great outdoors with humorous results. Lampooning the signifiers of taste such as fine dining and connoisseurship, and misplacing icons of high culture such as the paintings of Mondrian and Rothko, Baxter's work raises questions around the social structures underpinning aesthetic values.
"Mr Baxter betrays all the ominous symptoms of genius" Edward Gorey
"a kind of mad cross between Magritte, S. J. Perelman and Pulp Fiction" Mel Gussons, New York Times
"...achieves a kind of social-surrealist comedy comparable to the achievements of Monty Python's Flying Circus and Vic Reeves" Michael Wilson, Artforum
Selected works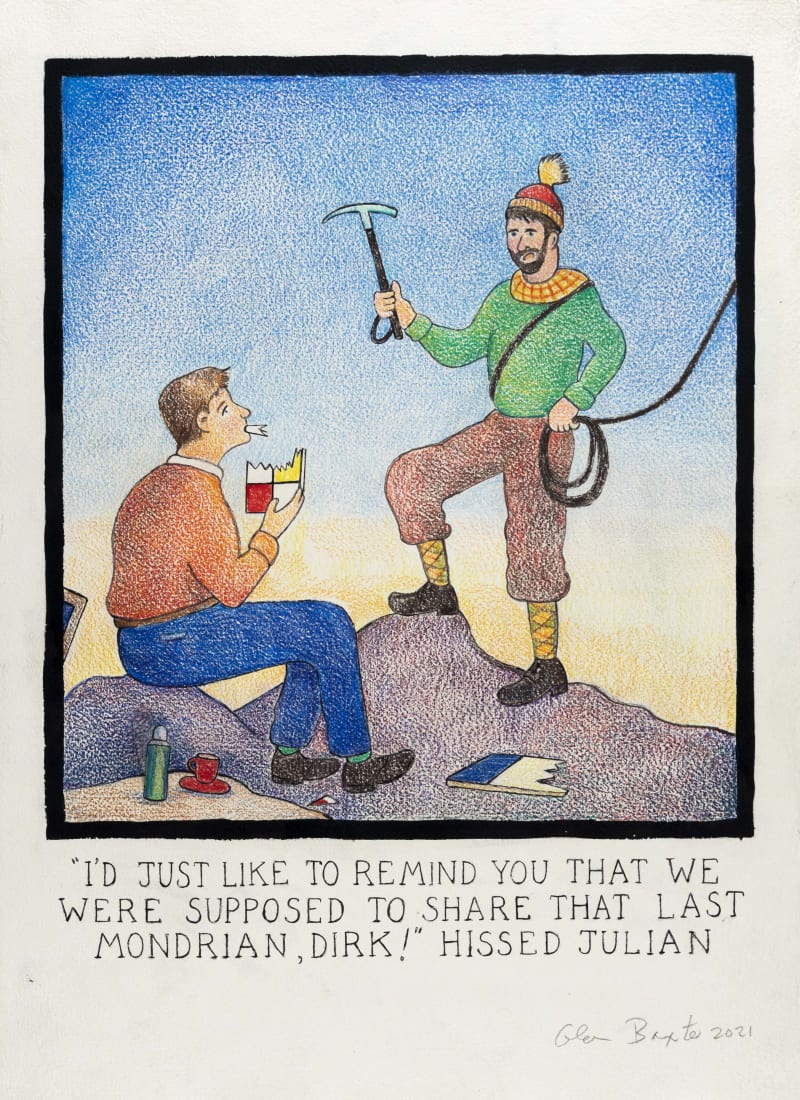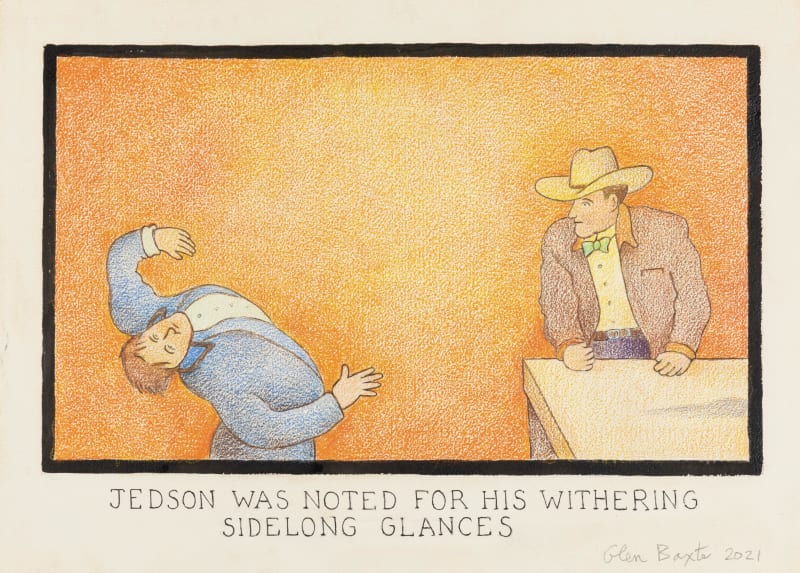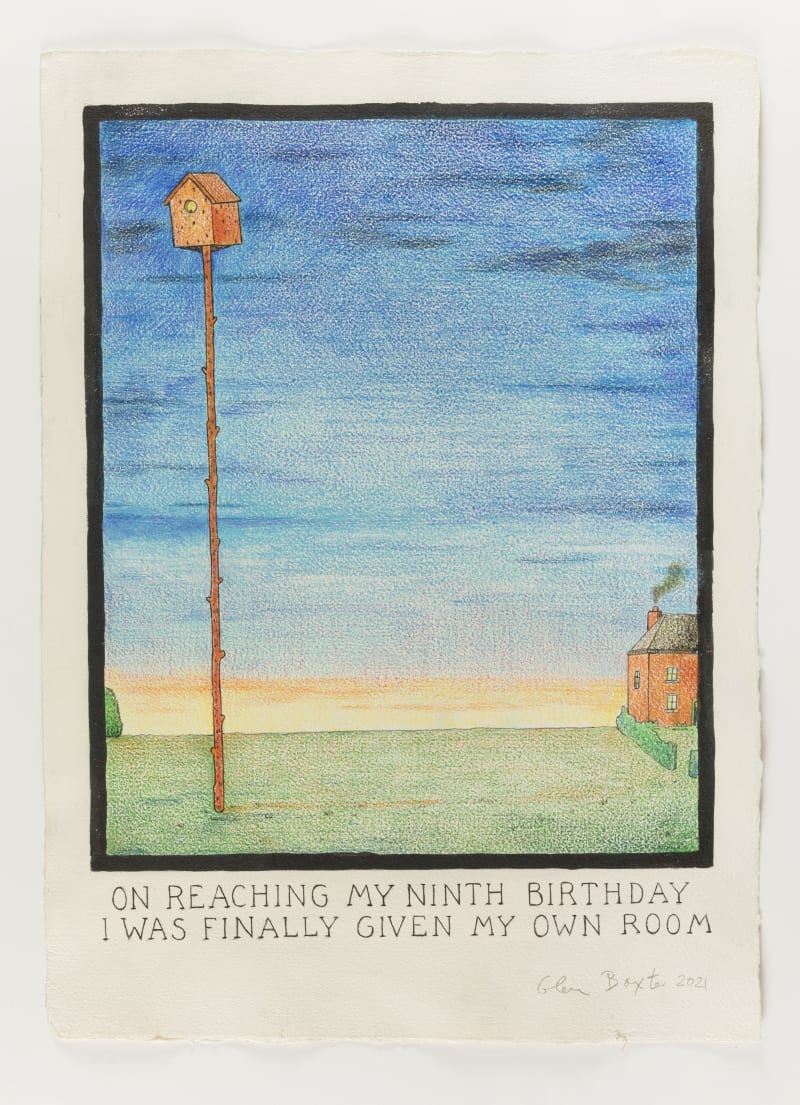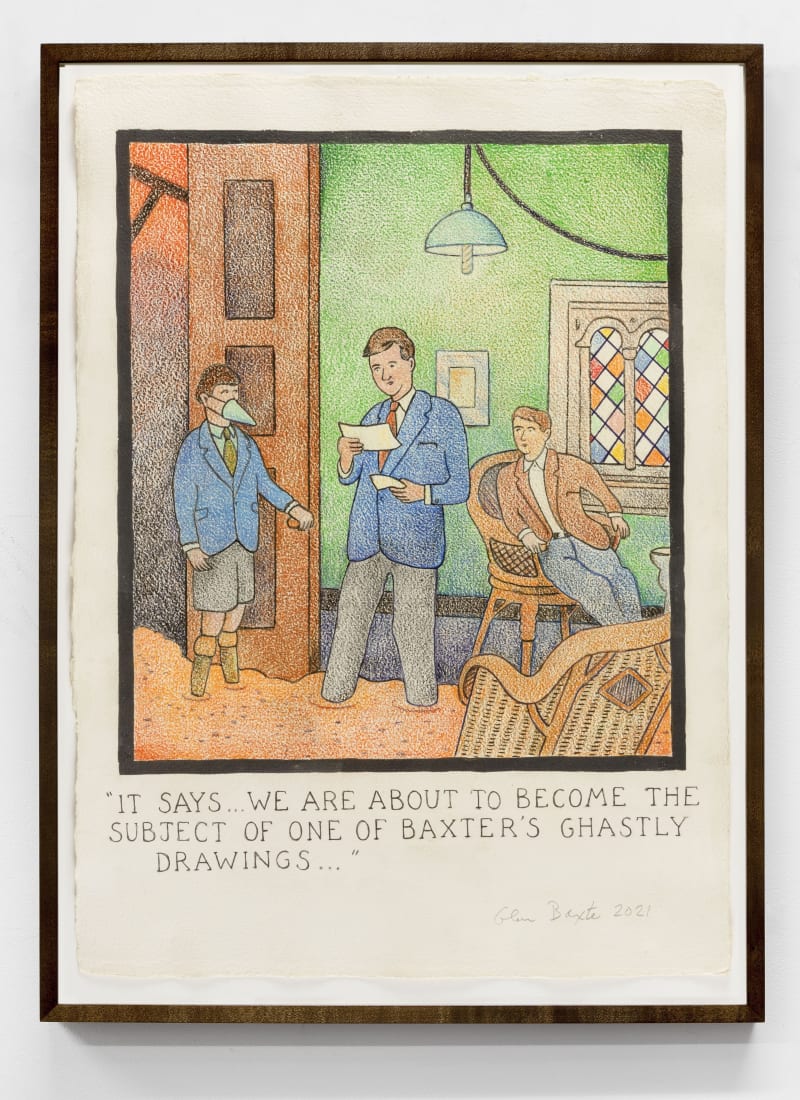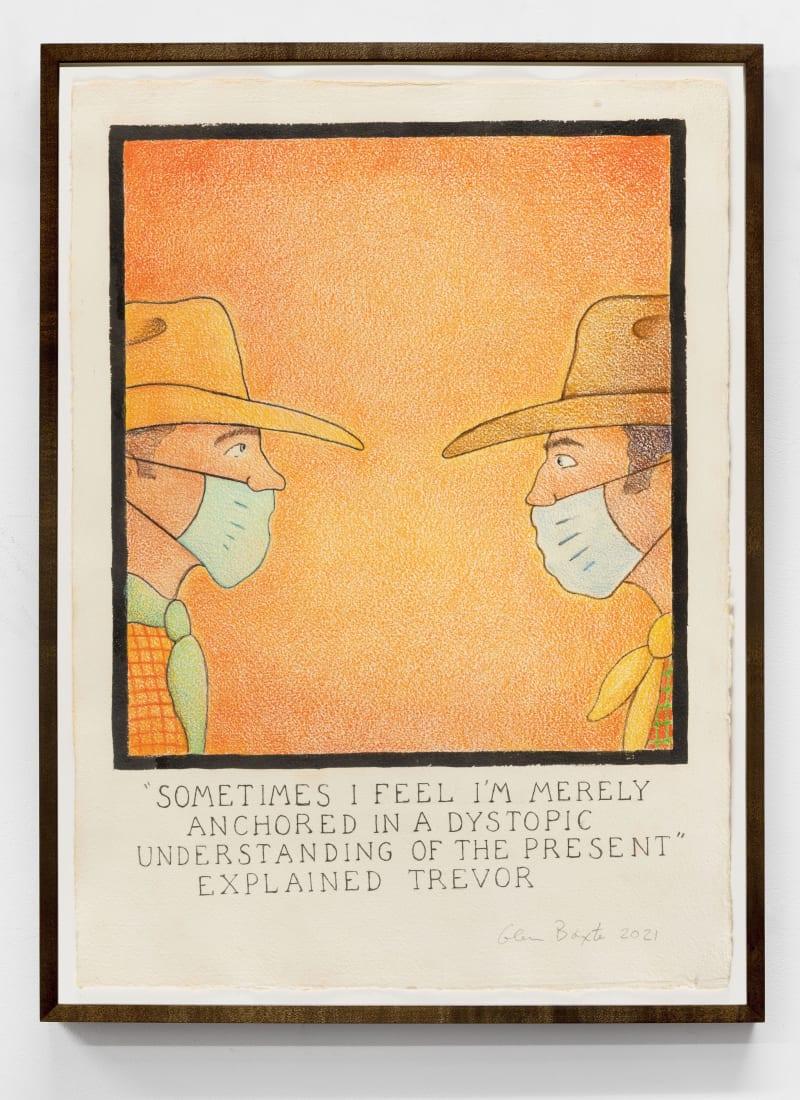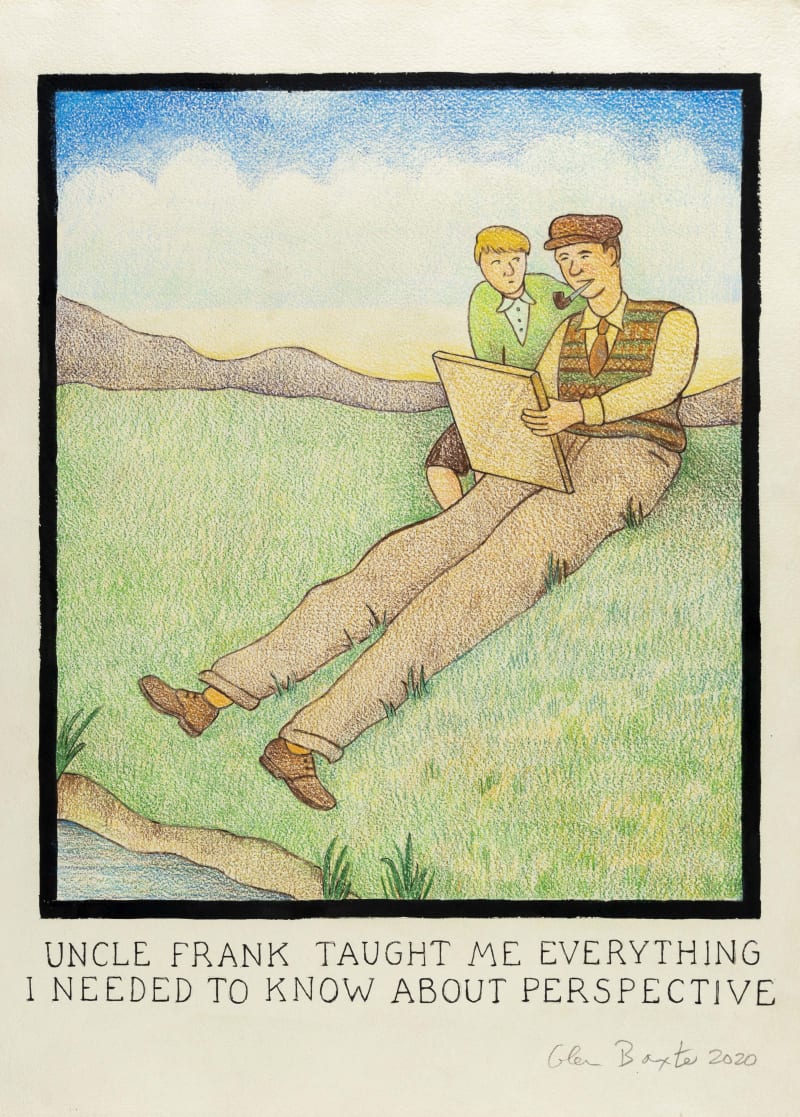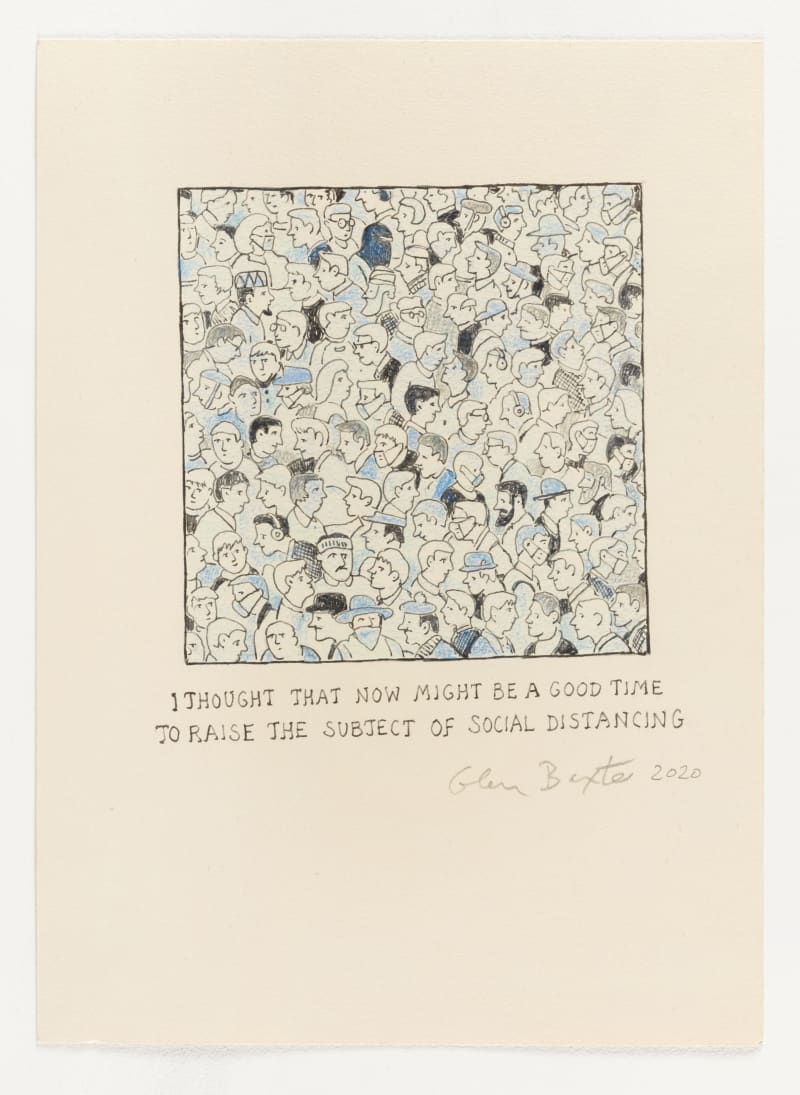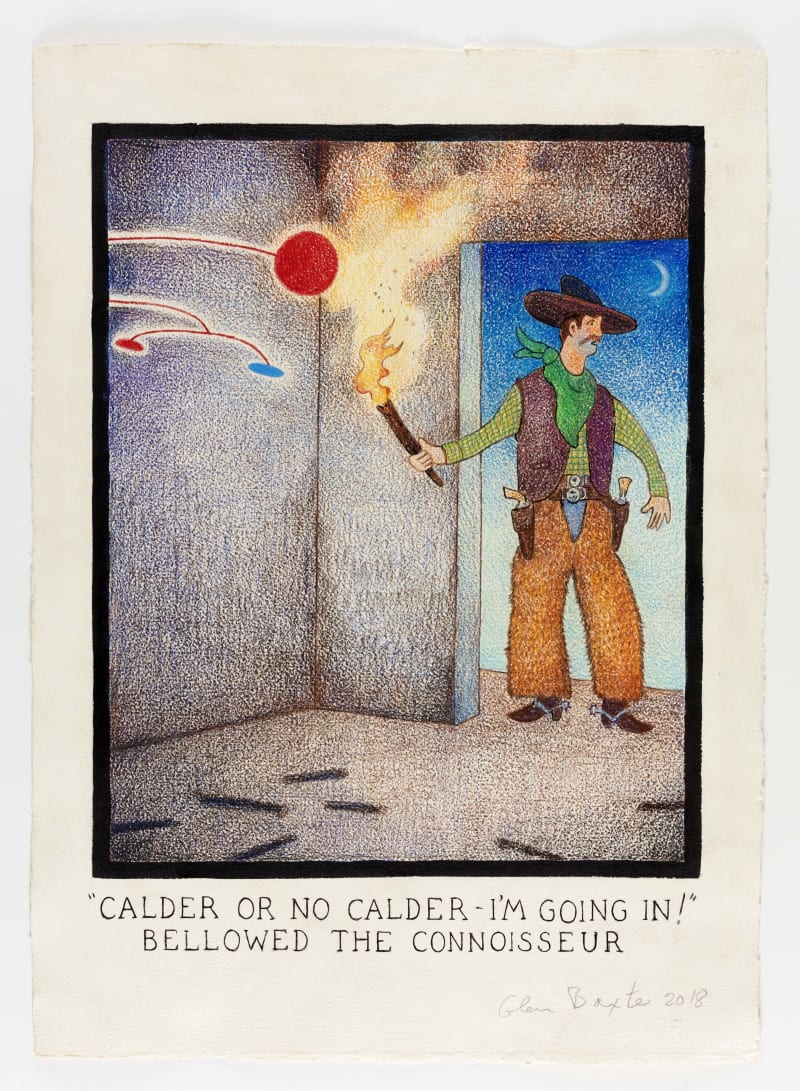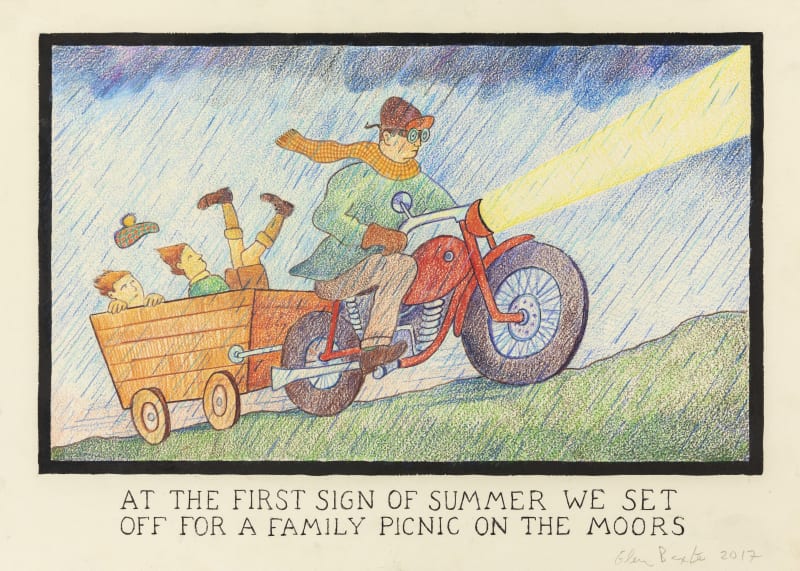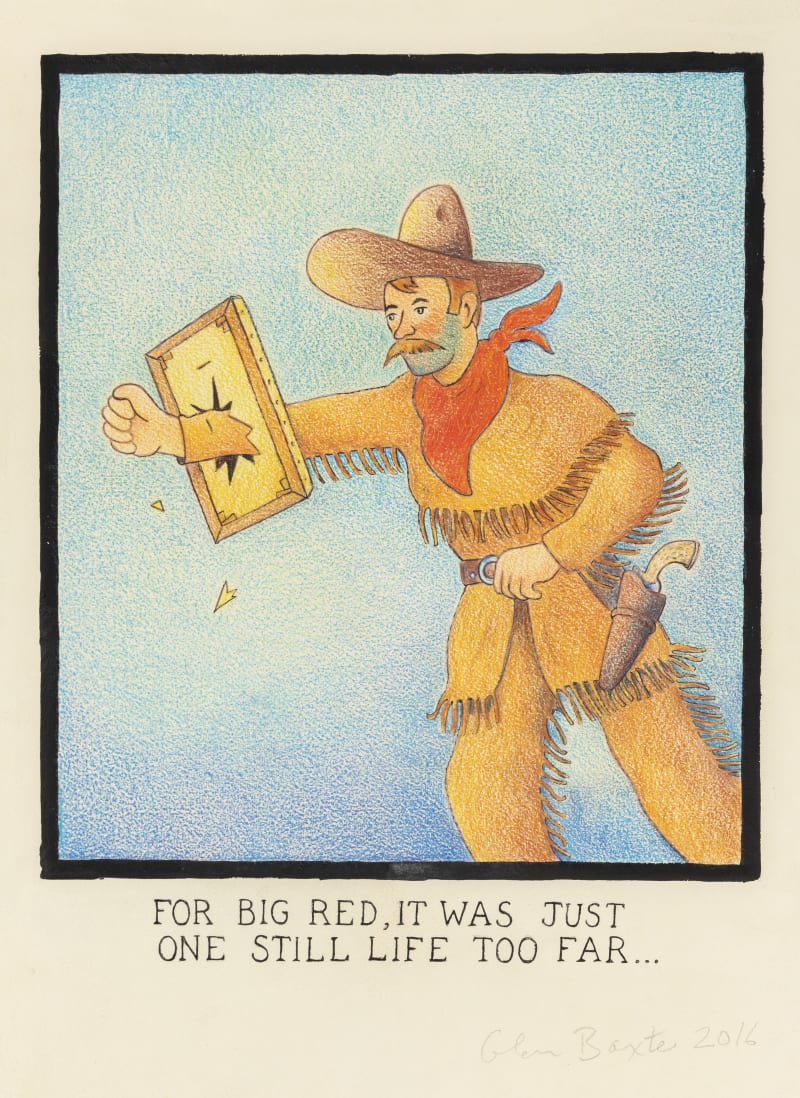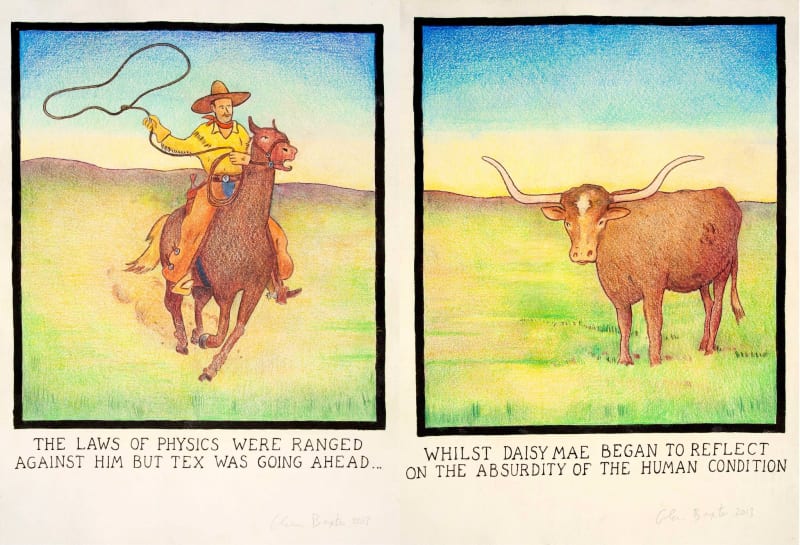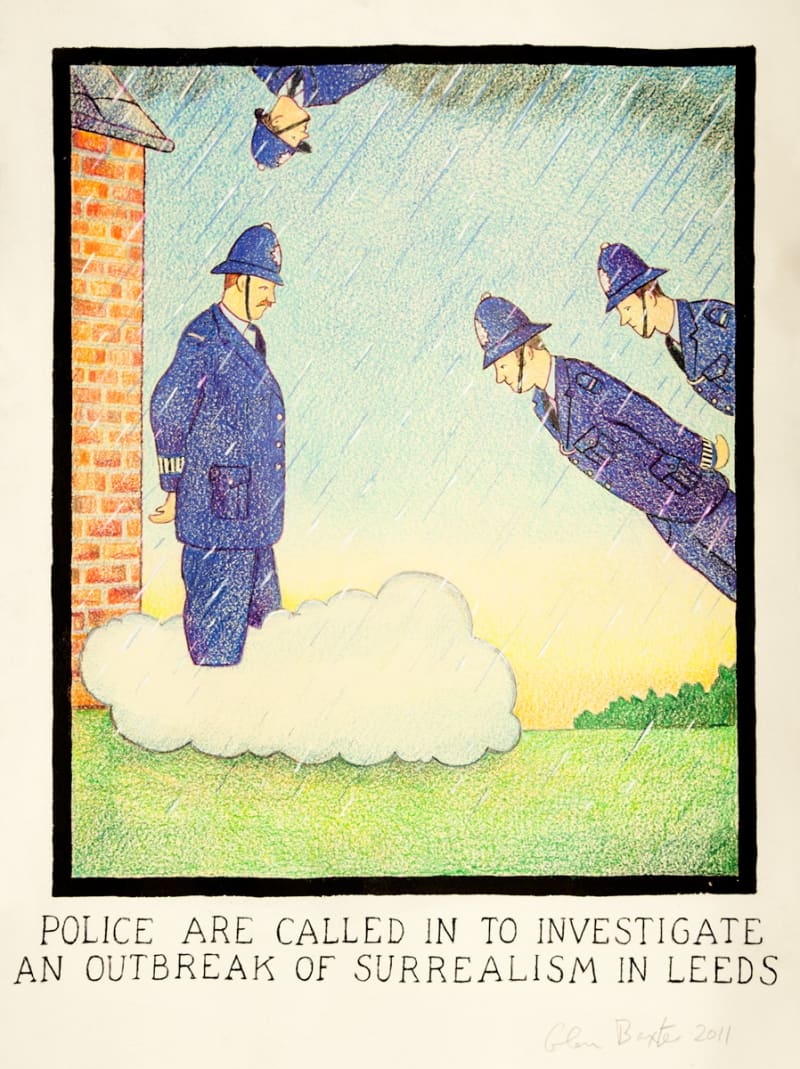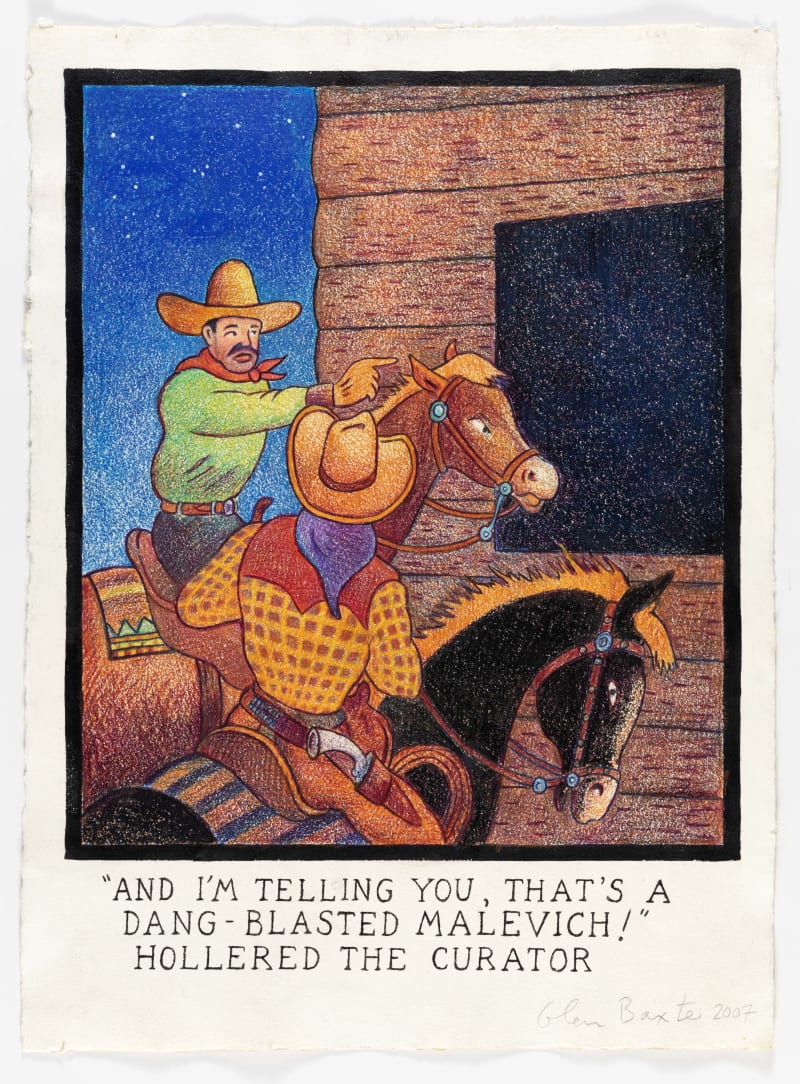 Prints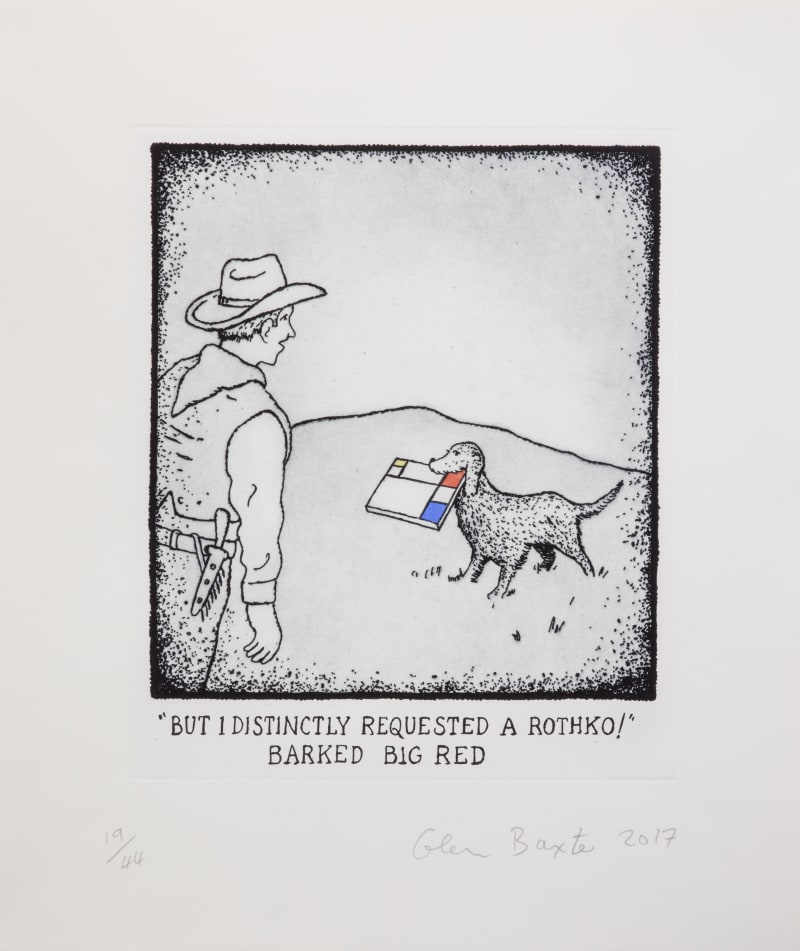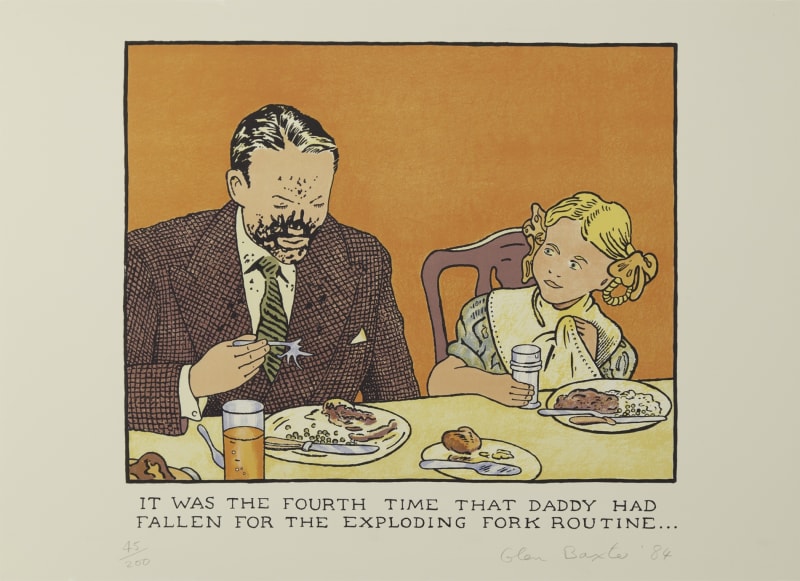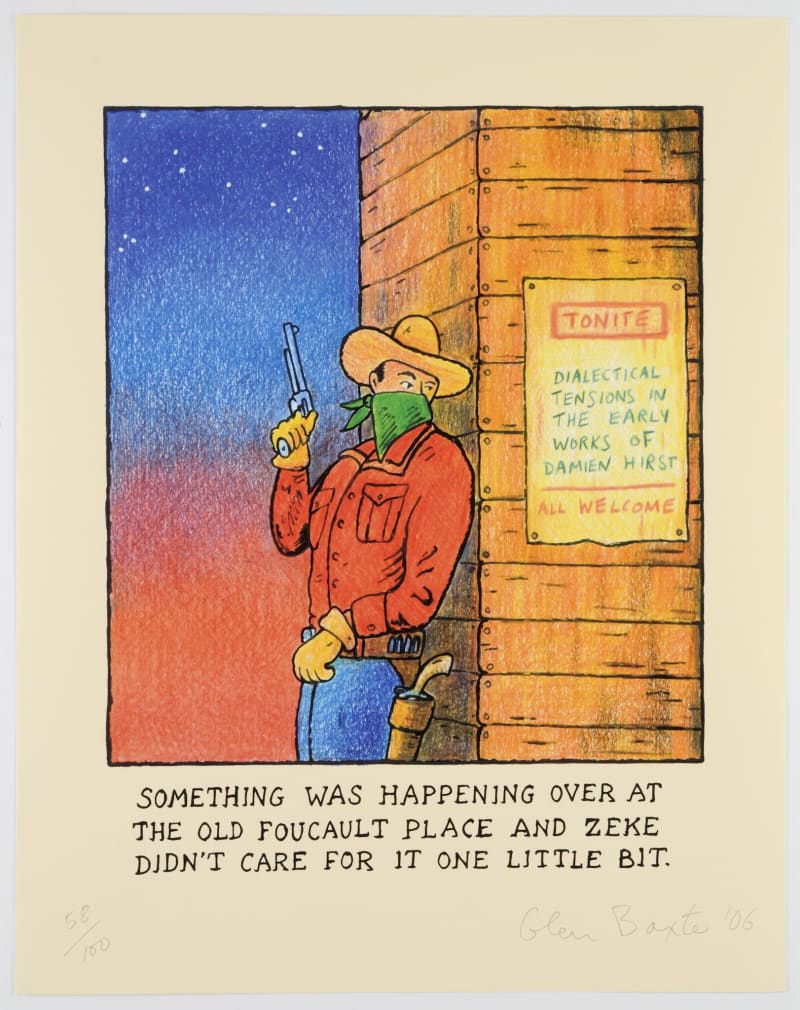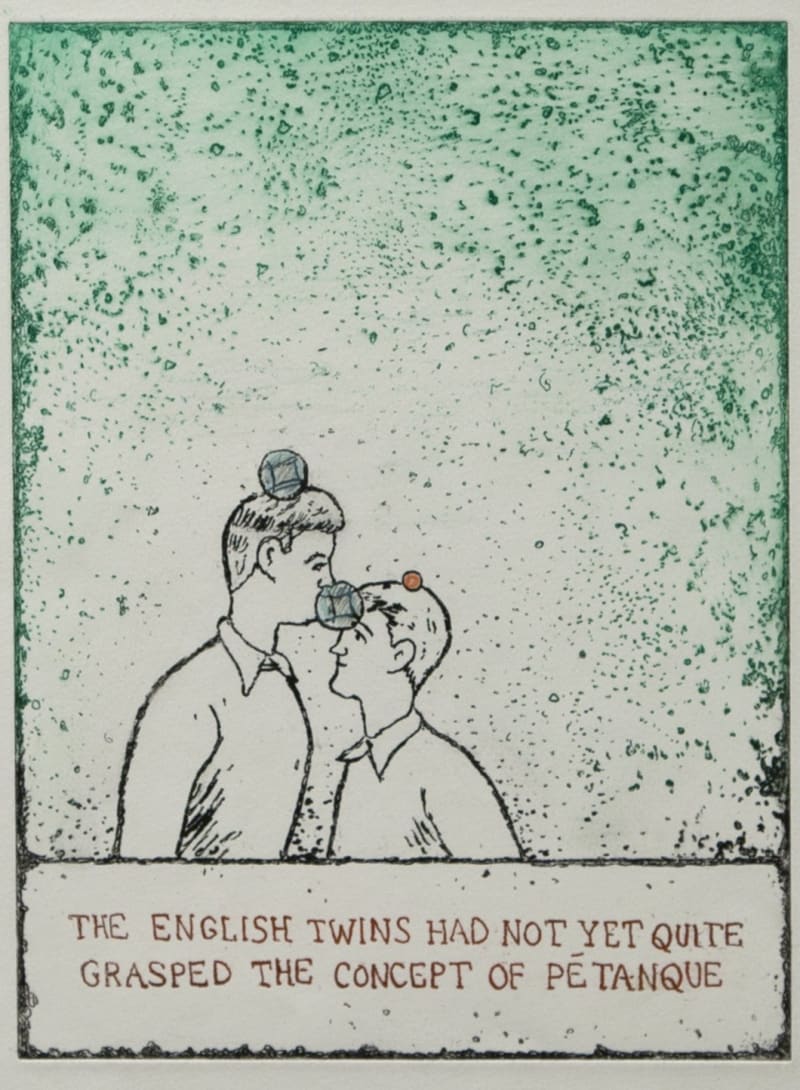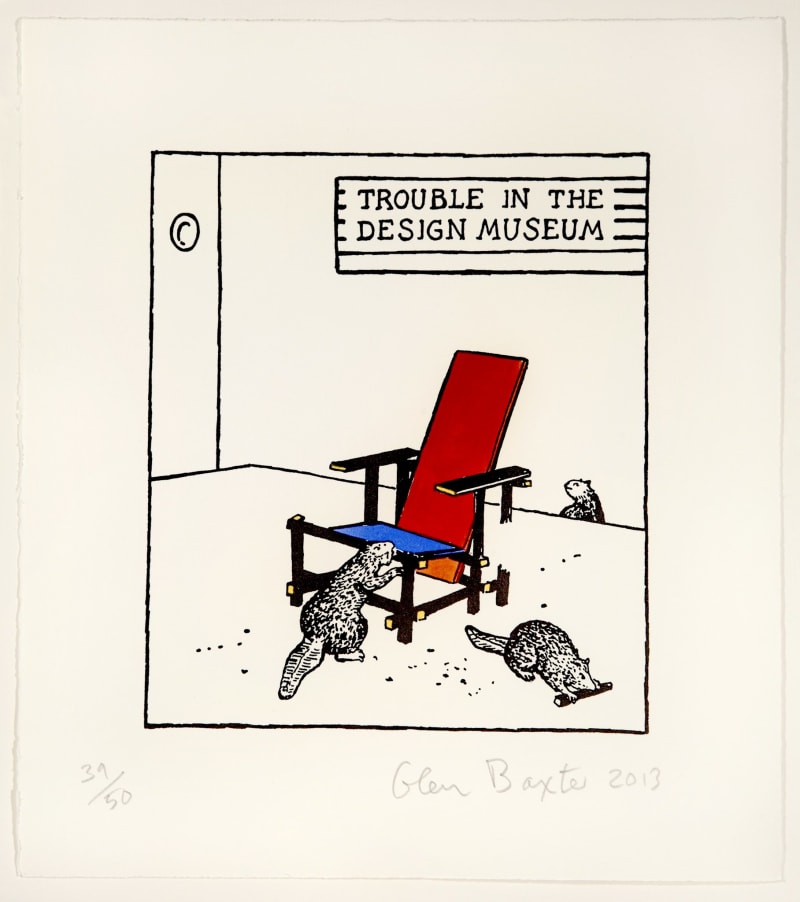 News