Biography
MICHAEL WOLF (1954-2019)
Michael Wolf is known for capturing the hyper-density of cities, such as Hong Kong, Tokyo and Chicago in his large-scale photographs of high-rise architecture and intimate studies of the lives of city dwellers. Michael Wolf's work on life in cities was always driven by a profound concern for the people living in these environments and for the consequences of massive urbanization on contemporary civilization. This commitment and engagement remained central throughout his career, first as a photojournalist and then as an artist.
Born in Munich in 1954, Wolf grew up in Canada, Europe, and the United States, studying at University of California, Berkeley and under Otto Steinert at the Folkwang School in Essen, Germany. He moved to Hong Kong in 1994, where he worked for eight years as a contract photographer for Stern Magazine, before moving on from photojournalism in 2003 to focus on his personal work. Wolf published more than 10 books, including the critically acclaimed titles Tokyo Compression and Architecture of Density.
Michael Wolf won first prize in the World Press Photo competition in 2005 and 2010 and received an honourable mention in 2011. In 2010 and 2016 he was nominated for the Prix Pictet photography award. His work features in many permanent collections, including those of the Metropolitan Museum of Art in New York; the Museum of Contemporary Photography, Chicago; Museum Folkwang,Essen; Rijksmuseum, Amsterdam and Gemeentemuseum, Den Haag.Michael Wolf's first major retrospective, Michael Wolf – Life in Cities, was held in 2017, premiering at the prestigious Rencontres de la Photographie festival in Arles, then moving on to The Hague Museum of Photography (2018), the Fondazione Stelline in Milan (2018), Deichtorhallen Hamburg (2018 –2019), and Urania, Berlin (2019). His work has also been exhibited at the bienal de arquitetura, Sáo Paulo, Brazil; Museum of Contemporary Photography, Chicago; Gallery of the Goethe Institute, Hong Kong, and the Victoria and Albert Museum, London.
Tokyo Compression
In the series Tokyo Compression, Michael Wolf centred on the subsurface crush of the Tokyo subway, in which thousands of commuters make their daily journeys between work and home. Wolf's images of individuals pressed against the windows of the crowded trains during the morning rush hour are a disquieting metaphor for the conditions of city-dwellers in today's dense urban centres.
The images for Tokyo Compression were photographed at Shimo-Kitazawa station in Tokyo over a four-year period. Over time, Wolf engaged with the evocative potential of abstraction, cropping and reframing his images to focus more closely on his subjects. With skin pressed against the windows, the faces of the commuters are often partially obscured, blurred from view by condensation on the glass, or shielded intentionally from others by surgical masks. On occasion, Wolf's subjects met his gaze, as in the example of Tokyo Compression #18 where one closed eye creates the mirror-image of the artist, training his vision through the viewfinder. On March 25, 2013, the Odakyu subway line was relocated, thus bringing this series to a conclusion.
Tokyo Compression was shortlisted for the seventh cycle of the Prix Pictet Prize, Space in 2017.








Architecture of Density
The photographic series Architecture of Density is one of Michael Wolf's most renowned bodies of work, demonstrating his sustained exploration of life in mega-cities. Presented as large scale, abstracted vistas of Hong Kong's high-rise apartment buildings, Wolf's images show the effects of rapid development and complex social dynamics in one of the world's most densely populated cities. Photographed from a frontal perspective, Wolf represented the Hong Kong high-rise architecture as an endless façade, without any trace of the ground or sky.
Wolf was profoundly concerned with the lives of the inhabitants of the modern metropolis, looking for evidence of daily life within its faceless architecture and exploring the intersection of public and private space. Amongst the dizzying grids of apartment windows, brightly coloured cladding, and builder's scaffolding, Wolf showed clothes hanging on lines, and plants or household items stored on their exteriors, visibly countering the rigid uniformity of the contemporary urban environment.
Architecture of Density was shortlisted for the third cycle of the Prix Pictet Prize, Growth in 2011.










Informal Solutions
For over twenty years Michael Wolf captured the hyper-density of the city of Hong Kong through his large-scale photographs of its high-rise architecture. In his series Informal Arrangements, Wolf presented an intimate perspective from within its hidden network of back alleys, in a series of photographic typologies and vernacular sculptures.
Following his arrival in the city in 1994, Wolf became absorbed in an alternative urban culture, condensed and preserved within Hong Kong's laneways. Situated between public and private space, the alleys are utilized by the population in a myriad of ways; forming shortcuts between the main thoroughfares, they also provide quiet resting places, or are claimed as much-needed storage spaces by local workers and residents.
Within the cramped confines of the Hong Kong alleys, all available space and material is exploited, as discarded items take on new improvised functions. Walls are lined with clusters of gloves hung to dry from wire clothes hangers; pipes are festooned with vividly coloured plastic bags and coils of ribbon and string. In Wolf's photographs, these arrangements were captured as a form of urban still life.
Wolf returned to particular sites as many as twenty times to capture shifting arrangements, assuming the practice of an urban anthropologist. Distilled from an archive of thousands of photographs, which form a larger ongoing encyclopedic project, Wolf has organised groups of images into typologies, according to formal principles such as colour, rhythm, structure or shape.






Bottrop-Ebel 76
Bottrop-Ebel 76 is a series of photographs taken by Wolf in a small coal mining village in the Ruhr District, Germany in 1976, while he was still a student at the Folkswangschule für Gestaltung. Wolf sought to capture the collective identity of the community, documenting their way of life in a changing industrial region, where the future was looking uncertain and unemployment was on the rise. He returned often to the district during a year of intensive research, even living there for a time, in order to get closer to his subject matter. In Bottrop-Ebel, Wolf photographed the public lives of the villagers, working in local mines and factories, and socialising at parties and celebrations; and also gained access to private domestic scenes, The project marked the beginning of Wolf's interest in socially engaged documentary photography, which has centred throughout his work on the lives of people drawn together in urban cities.
A total of 238 black and white and 12 colour prints from the series are held in the photography archive of the Ruhr Museum in Essen. A selection of works was shown as part of the retrospective exhibition Life in Cities produced by the Hague Museum of Photography, which first premiered at Les Rencontres d'Arles 2017; and at the Josef Albers Museum, Bottrop, Germany in 2019.




























Cheung Chau Sunrises
Cheung Chau Sunrises is the final chapter of Michael Wolf's work on life in cities. Marking the end of his intensive focus on the confined metropolis - in which the sky was never visible - Wolf's discovery of the horizon in this contemplative series can be understood as a gesture of liberation from the modern city, representing the prospect of peace and renewal. Every morning over two years, Wolf photographed the rising sun from his home above Hong Kong's Cheung Chau shore, capturing the transient daily spectacle in a state of boundless transformation.





Paris Rooftops
In Paris, Michael Wolf sought out his own artistic perspective on the city's much-photographed architecture, taking to the city's rooftops to capture the fascinating geometry of this hidden aspect of its historic Haussmannian architecture. In Wolf's images, the Parisian urban landscape becomes a dense grid of overlapping planes formed by interconnected roofs and their network of chimney stacks, pipes, windows and skylights. Generating a dense visual rhythm with flashes of intense colour, Wolf's Paris Rooftops present an abstracted metaphor for life on the city streets below.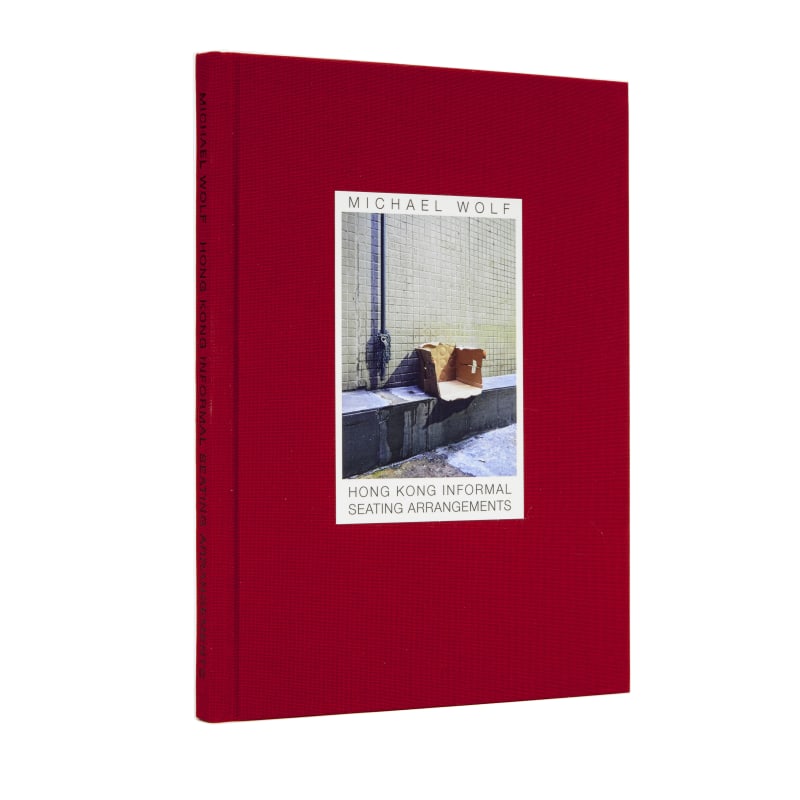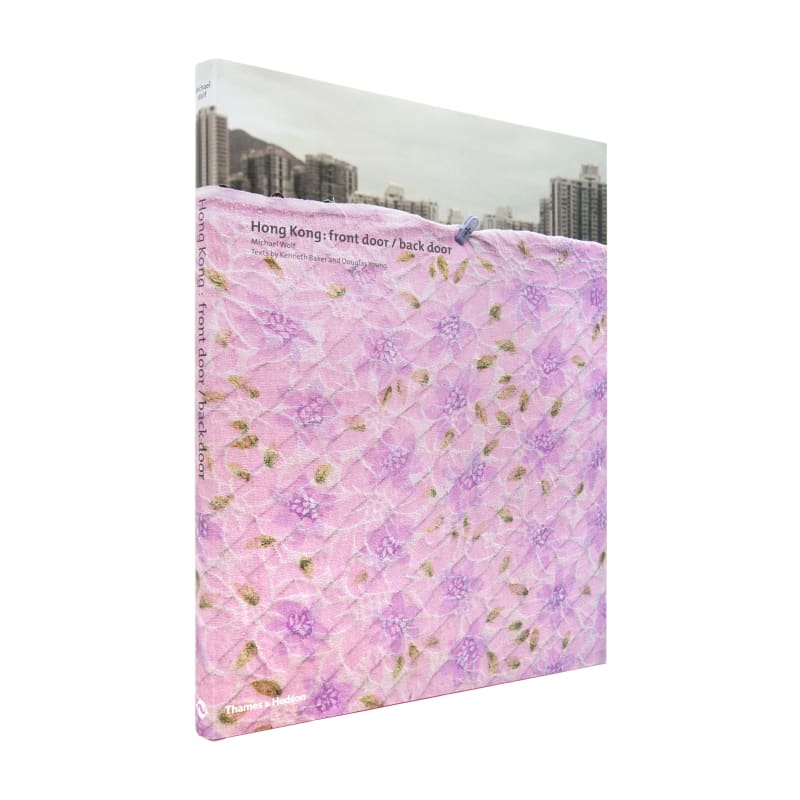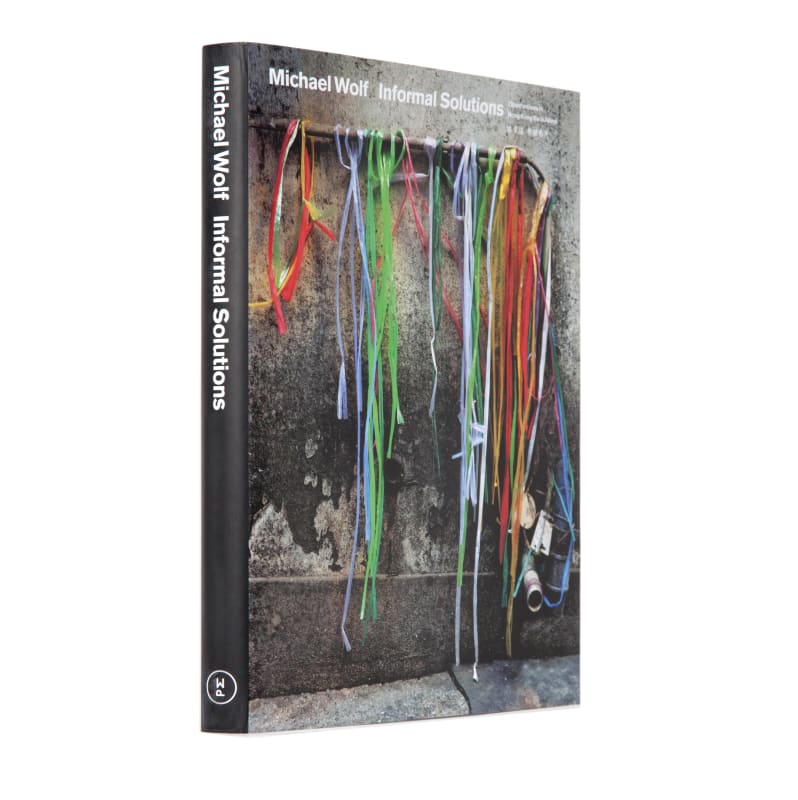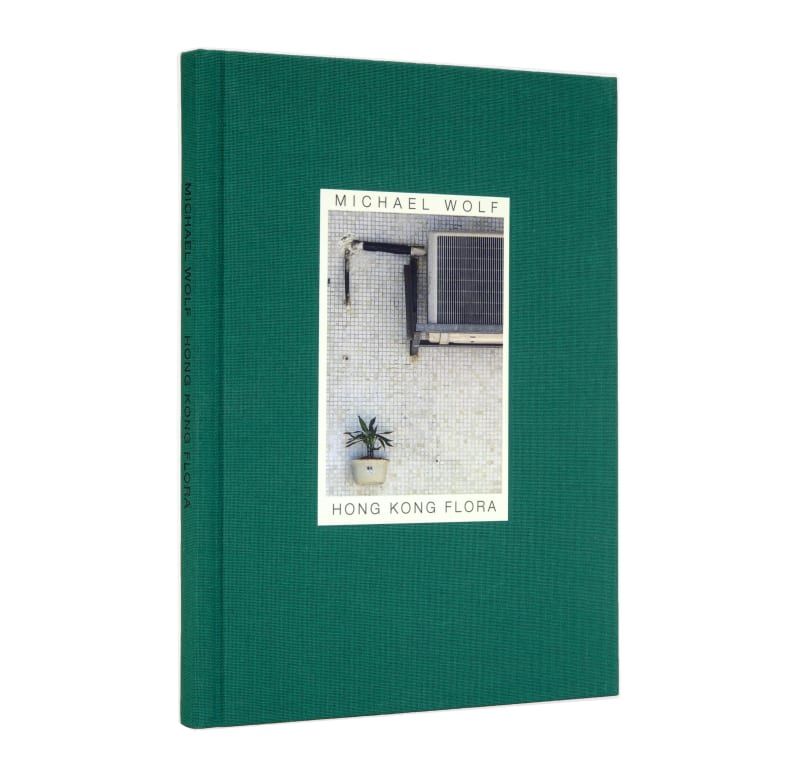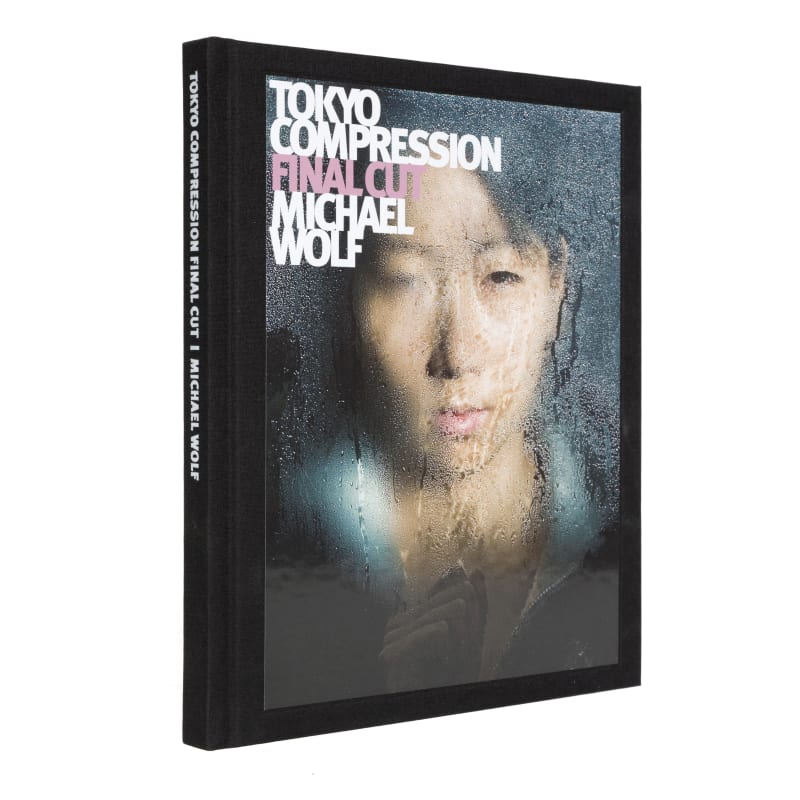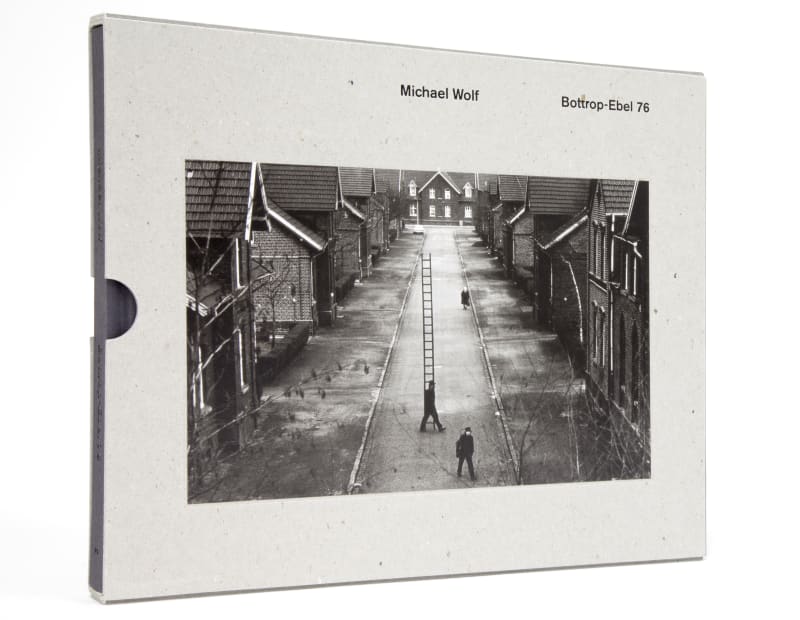 News