Biography
GEORGE BLACKLOCK (b 1952)
George Blacklock was born in County Durham, England and studied at Sunderland Polytechnic for one year before going on to study painting at Stourbridge College of Art in the early seventies. He graduated from his Masters at Reading University in 1976. George has exhibited extensively in Europe and North America throughout his career and has been represented by Flowers since 1996. He has received awards from the Welsh Arts Council, the Greater London Arts Association and was a prize winner at the John Moores contemporary painting competition in the nineties. George Blacklock has work in major public collections including the Arts Council of Great Britain. The British painter has also been the Dean of Chelsea College of Art and Design, London since 2011.
"A lot of my paintings have shapes and gestures that converse, or are compromised, or can be seen to co-exist, or dominate, or retreat, or expand, or to re-iterate, in other words exist in a visual narrative. This narrative is complex both in formal terms and in its associations and metaphors. I often equate my abstract forms to the metaphysical realms of religious art. I value 'touch' as an expressive function of painting as well as a major contribution to non-linguistic, non-linear narrative."
Despite the abstract output of the artist's work, Blacklock doesn't see himself completely as an abstract painter. By looking closely at the curvilinear shapes that dominate his paintings, we could almost interpret these as narratives for the complex relationships that exist in his main source of inspiration: life. Not only a painter but a musician and art teacher too, George Blacklock finds his inspiration in various fields such as music, religion or simply in the observation of his peers from the Renaissance to Willem de Kooning.
In 2015 Colour and Abstraction was published, in which Blacklock has comprehensively described his methods and reasoning, relating his work to the tradition of abstract painting. In 2016 George Blacklock collaborated with Gary Oldman on a two-person exhibition of paintings and photographs, exploring the mutual creative threads connecting their distinct artistic practices, following on from their joint exhibition at the Museo De Las Artes, Guadalajara.
Selected works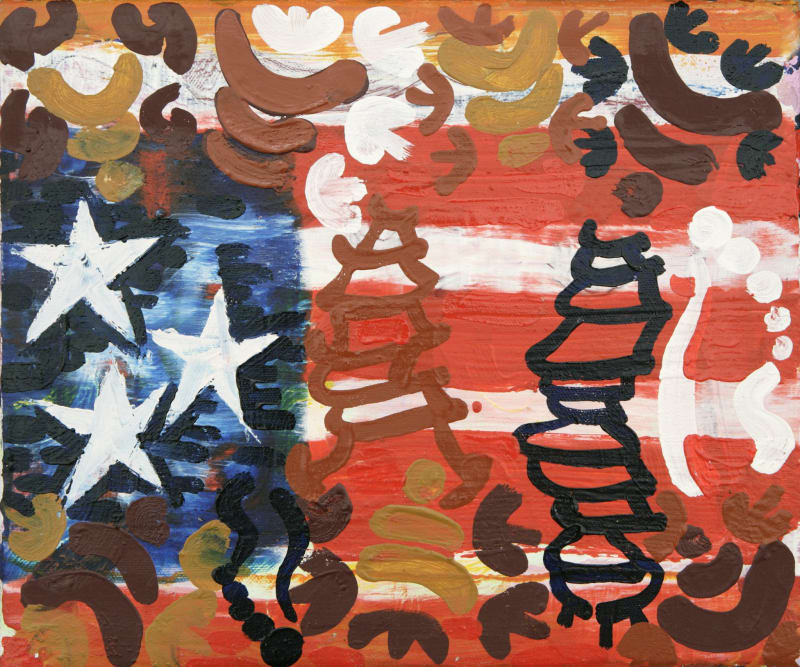 Prints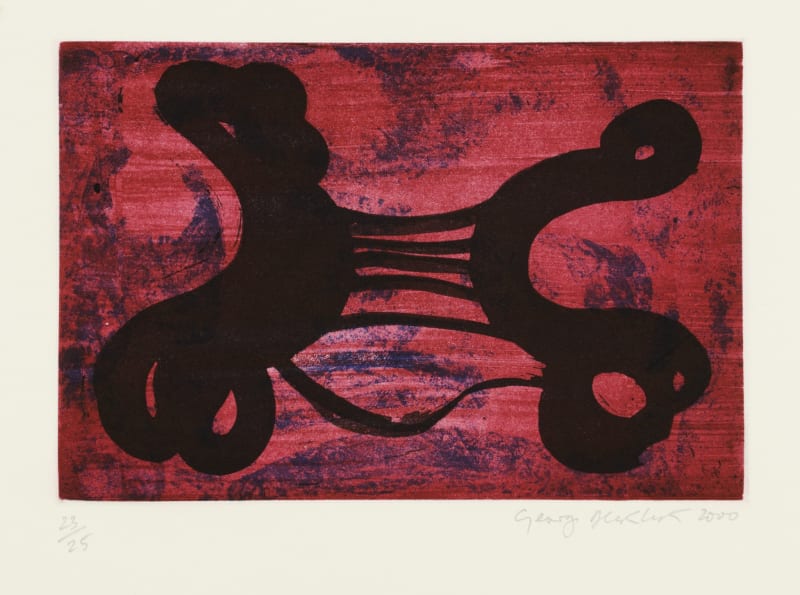 News