Biography
KEVIN SINNOTT (b 1947)
Born in Sarn, South Wales to Irish parents, Kevin Sinnott began his career at the Cardiff College of Art and Design and the Royal College of Art in London. Following on from his studies he remained in London throughout the 1970s and 1980s, exhibiting at leading London galleries such as Anne Berthoud, Martin Tinney, and internationally at Jan Turner Gallery, Los Angeles, Roger Ramsey Gallery, Chicago and Bernard Jacobson. From from these exhibitions Sinnott's work was acquired by major collections including Metropolitan Museum of Art, New York, the British Council, the Royal College of Art London and the British Museum.

Upon returning to the Welsh landscape in the 1990s, Sinnott's work reaped new inspiration and continued to reflect ideas of the Baroque and the Rococo, feeding his ongoing fascination with intimate moments of affection and gesture in human relationships. Sinnott's paintings are characterised by a strong sense of movement, with rhythmic relations between line and billowing passages of colour. His work reflects an emphasis on composition, lyrical mark-making, and a dynamic, vigorous configuration of opposing diagonal forces.
During 2020, Sinnott looked back on sketchbooks kept across the past 30 years, to "quarry," as he states, "themes invented or discovered throughout my professional life." The paintings that Sinnott made in response to the sketchbooks contain familiar symbols, such as the mathematical equation within Geometry Lesson (with reference to Cezanne), and the mines and valleys of the Welsh countryside, often recalling and reimagining stories of local people.
Selected works


















Prints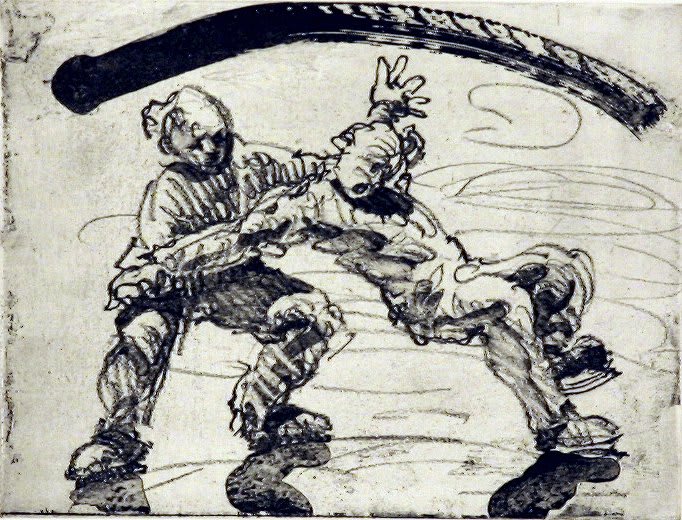 News