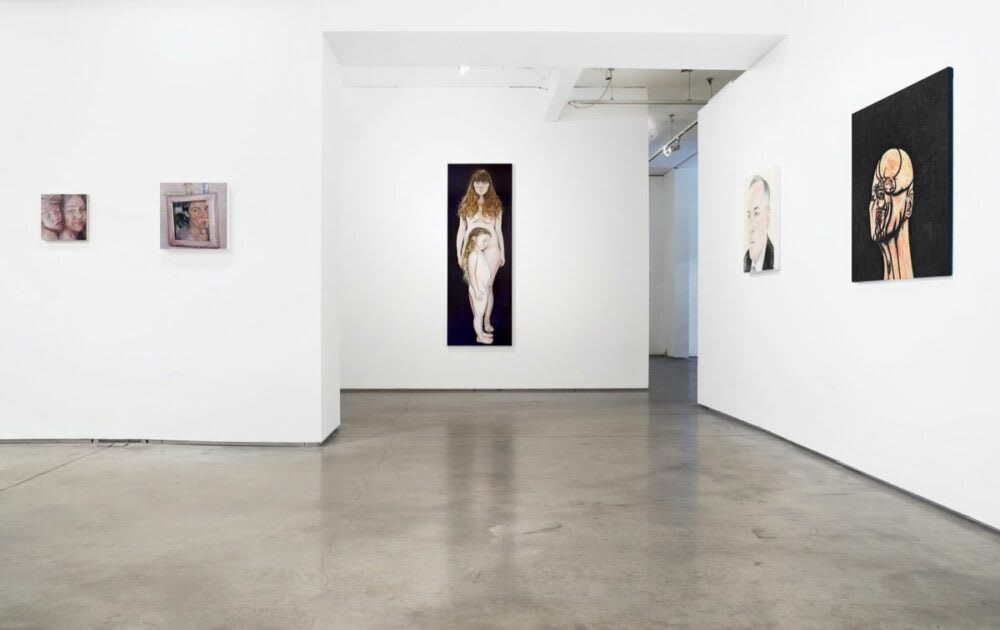 London, Kingsland Road
STRANGER
An Exhibition of Self Portraits
5 July - 31 August 2013
Overview
This exhibition aims to illuminate the relevance of self-portraiture, and its aesthetic value through each individual's varied approach to self-representation. Each work illustrates an intimate conversation between the artist and the canvas, an exploration into self-perception through painting and drawing.

The paintings in Stranger have been completed over the past year to ensure that each work is representative of the artists' current objectives. Historically, the self-portrait was often used as a reference or educational tool; an honest depiction of an artist that reflected the environment in which he or she existed. It enabled the artist to hone their skills, studying their own form as a free and constant model. Artists such as Rembrandt used the self-portrait as a cathartic tool to chronicle their changing physicality and to develop a greater anatomical understanding. It was a method to explore emotive, even distorted facial expressions, typically out of bounds within a commissioned work.
Curated by Isabel Bingley.
Works