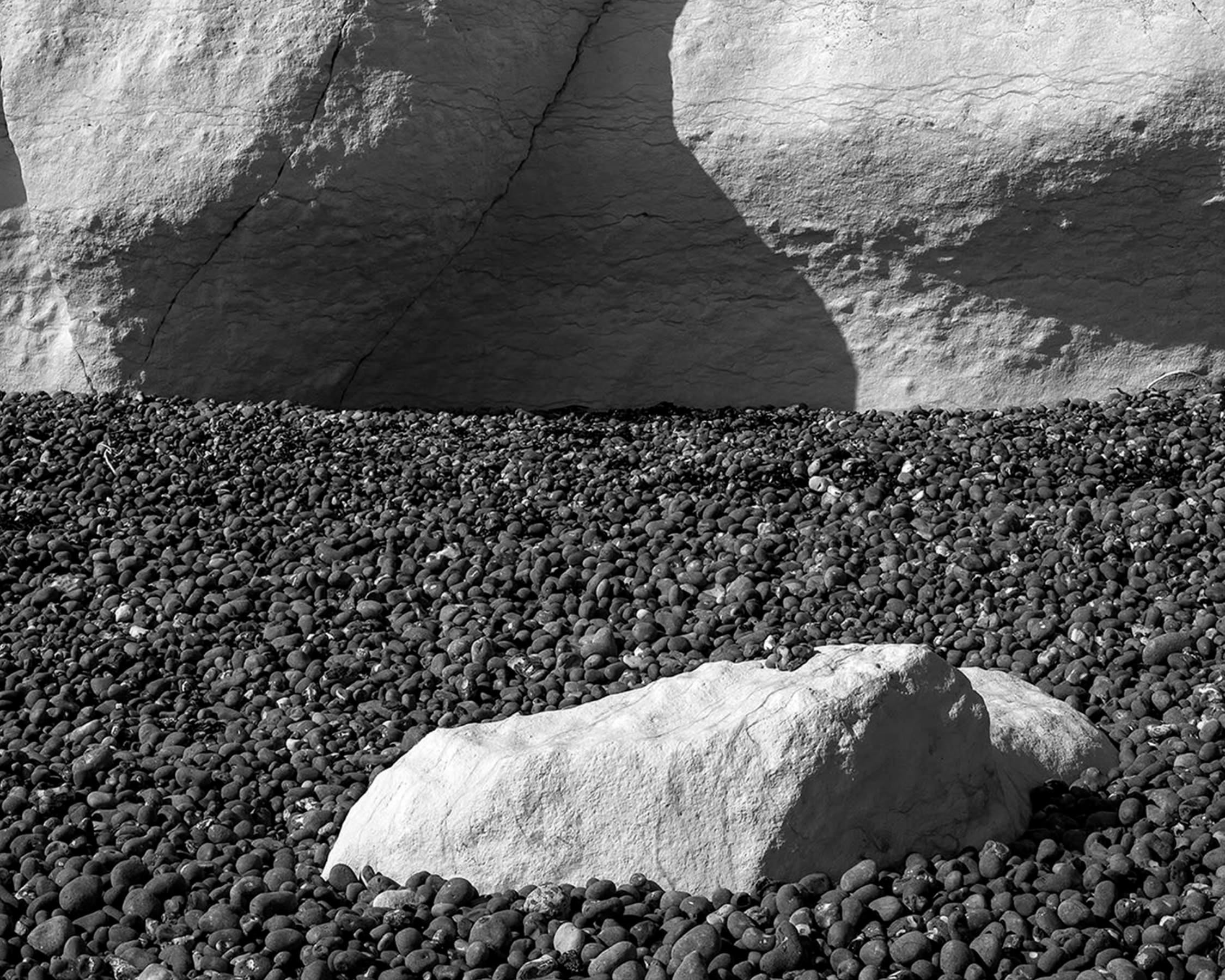 26 - 28 August 2022
Edmund Clark
White Cliffs
Overview
As the UK's frontier with continental Europe, the town of Dover and its famous white cliffs are imbued with historical significance. This is a place of arrival and departure by sea and a site of resistance and defence.

The Strait of Dover, in the English Channel, is the busiest shipping lane in the world. The Port of Dover is the busiest roll-onroll-off freight and passenger route in Europe. Yet Dover's residents voted by a substantial majority to leave the EU.

Post-Brexit, the area is currently in the news for the long, snaking queues of stationary lorries and holiday traffic there.

Dover Harbour has also been the primary place of arrival for people and families picked up in the English Channel while making their way to Britain to seek asylum. The UK Border Force then sorts them into age and gender categories for processing elsewhere. Single men are transported separately to the holding facility at nearby Manston airfield by staff from the same company that this year escorted crews off P&O Ferries, after they were sacked without warning and replaced with agency staff paid less than the legal minimum wage.
I was born in Dover and have returned to the cliffs and beaches of east Kent all my life, but I had never spent much time in the town itself. Like most people, I passed through it on my way to somewhere else. The divisions created by the Brexit debate moved me to walk its streets. Current political and social tensions sustain this imperative.
This is a work in progress. It's a personal reflection on the area's significance through its architecture, landscape and the geology of chalk: this slab of whiteness, beneath the South Downs, that erodes as the cliff face meets the elements at Dover.

- Edmund Clark
VAT and delivery are calculated at the point of purchase. Prices are exclusive of framing, please enquire below for a framing quote. Delivery of artworks purchased will be arranged within 3 weeks of payment.
THE DIVISIONS CREATED BY THE BREXIT DEBATE MOVED ME TO WALK DOVER'S STREETS



Works from this series will be on view in our presentation at Photo London's 2023 edition.
For further information about sizes and editions, please enquire below.