The exhibition Quietude brings together work by the London-based, award-winning artist Nadav Kander, taken internationally over the last twenty years. These immersive images explore the artist's love of the beauty that arises from the melancholic state, a sensibility which he has found in the most remote parts of the world, hidden in the fringes of the in-between and at the river's edge. Kander's evocative empathy for scarred landscapes creates a lingering feeling of connection and awe for his composed places, which for now have been seemingly cloaked in silence. Fascinated by the past and driven by discovery, Kander's photographs are often historically important in their settings and are imbued with his characteristic poeticism. The figures included are anchored, belonging entirely to the space and time in which he has photographed them.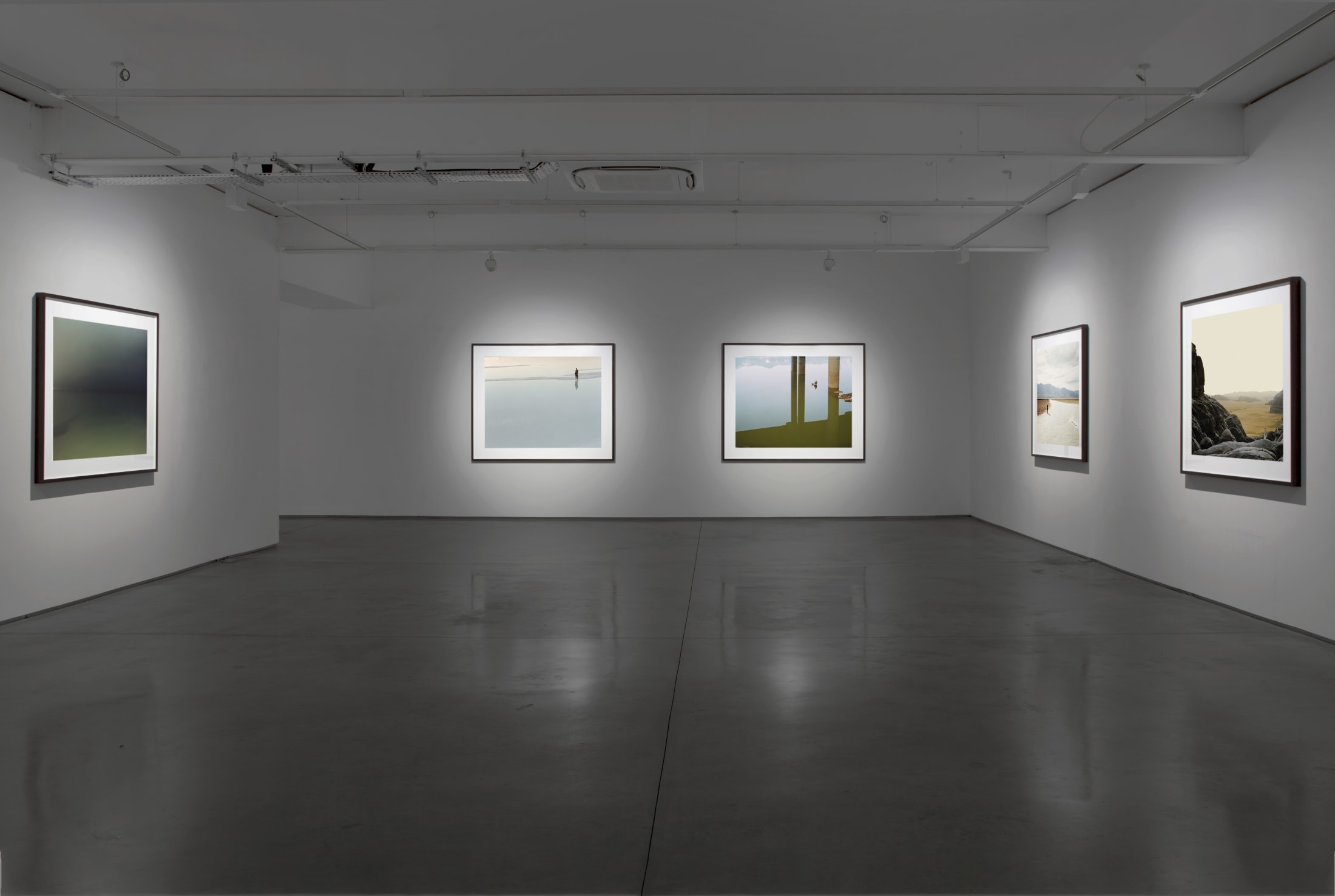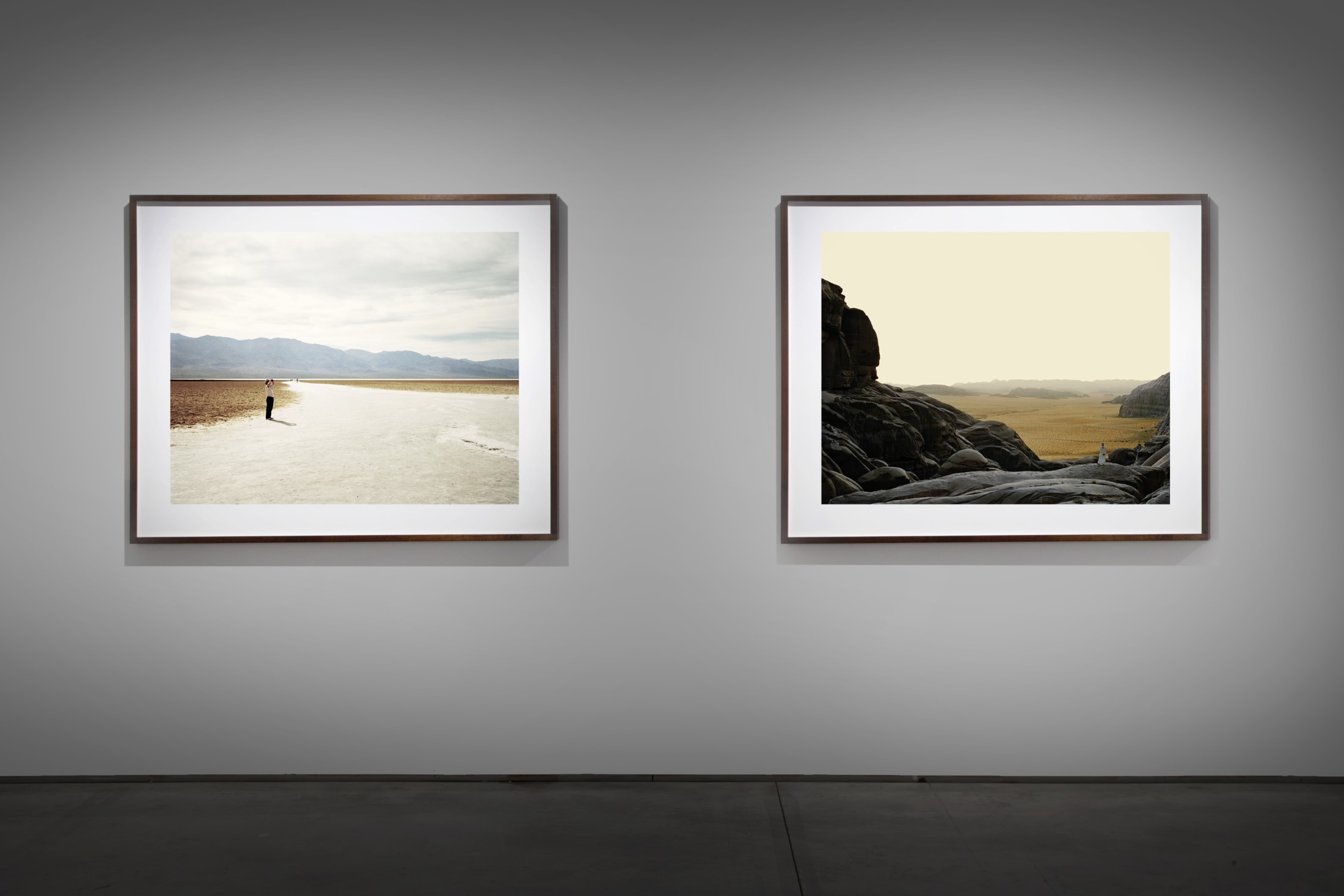 'When alone, there is nowhere I'd rather be than beside large bodies of slow moving water. I feel myself, quiet and alive as emotions come and go. Travelling to the estuary in the dark, often alone, and returning home at nightfall has affected how I see this place - not as a geographical landscape, but as a mystical space, somehow otherworldly and full on intrigue.' - Nadav Kander
Nadav Kander
Untitled III, part 1 & 2, England, 2016
Enquire
Yangtze —The Long River. For this body of work, Kander travelled the nearly 4,000-mile long Yangtze River, from mouth to source, photographing the landscape and the people living along its shores. Yangtze — The Long River is a body of work that captures the dramatic effects of a nation at the precipice of enormous industrial and economic change and considers the history and folklore of the waterway that runs through the blood of the people.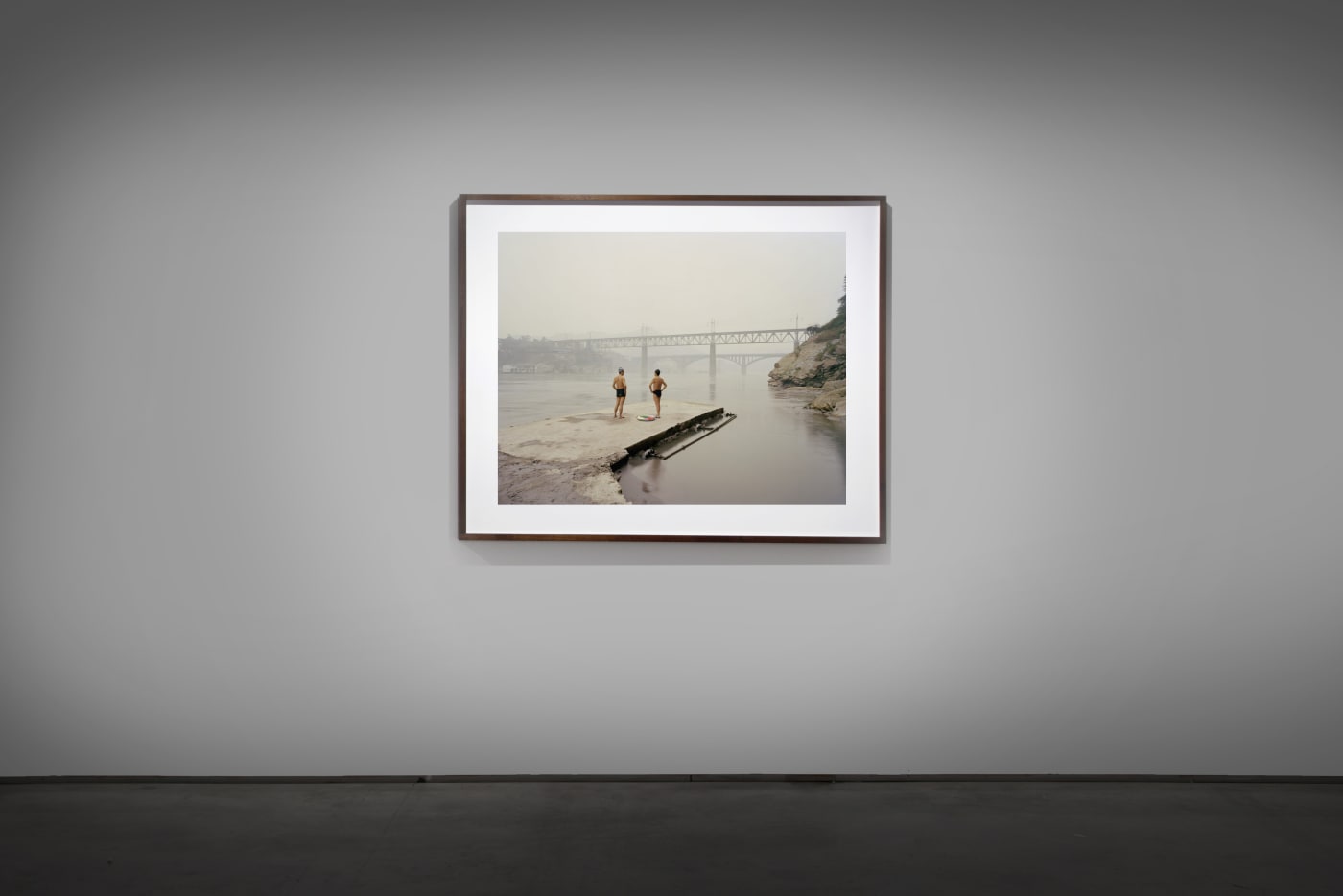 Nadav Kander
Yibin VIII, (Bathers), Sichuan Province, China, 2007
Enquire
In his statement about the work, Kander draws references to John Martin's and Caspar David Friedrich's paintings "…where humans are dwarfed against the might of nature and God" and J.M.W. Turner's paintings, "…where tiny figures are lost in the seething violence of nature suggesting the ultimate defeat of all endeavor, the fallacy of hope." Kander continues, "I felt the smallness of man pitted against huge ideas, the insignificance of man compared to the state."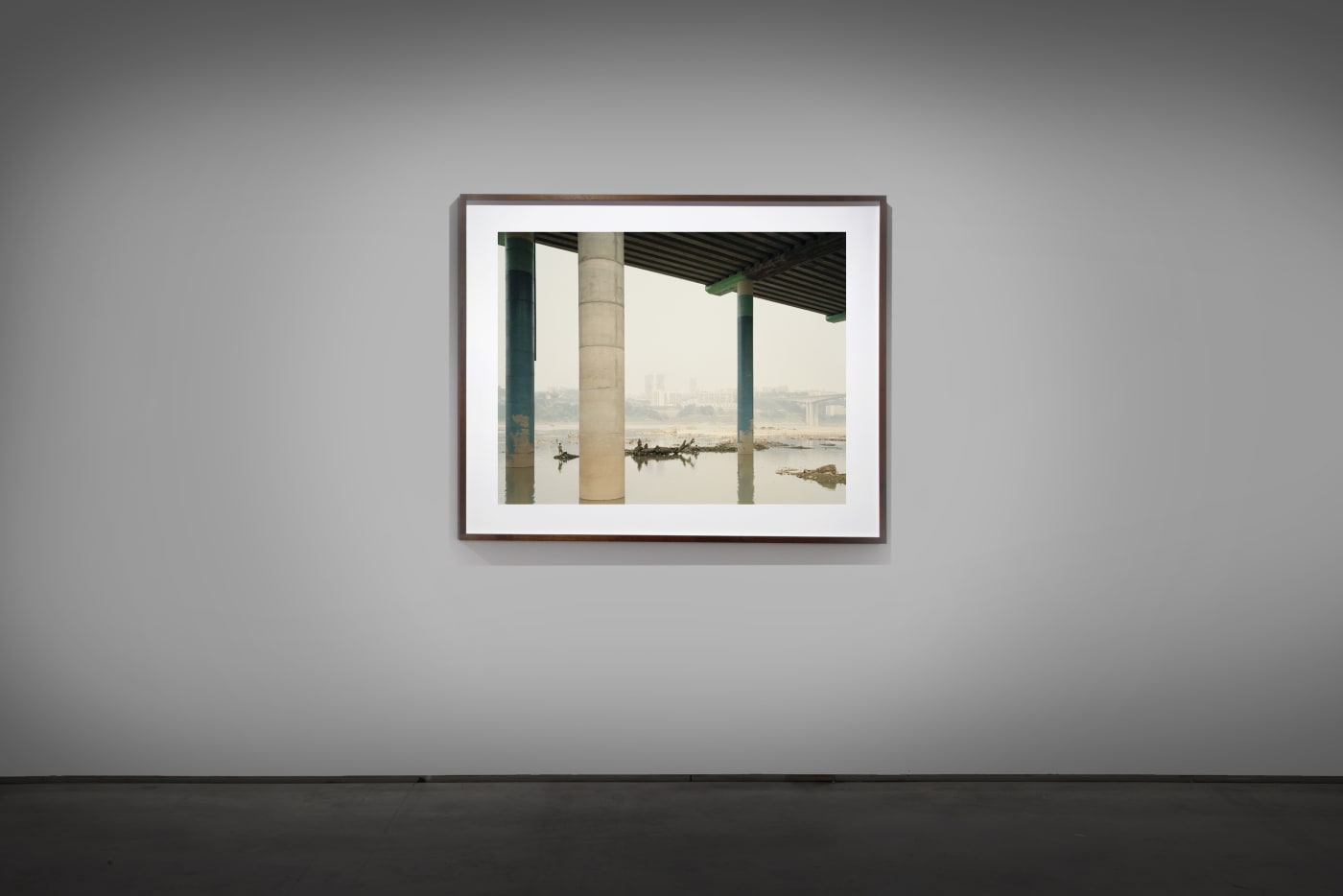 Nadav Kander
Chongqing XIV, Chongqing Municipality, China, 2007
Enquire
"No Carrion will kill a crow. The crow is the indestructible bird who suffers everything, suffers nothing. " - Ted Hughes
The Crows stand witness to the havoc wrought by mankind. Found in folklore and mythology the world over, the crow evokes a visceral response in me, a feeling of anxiety. They have long been associated with the dark side of the subconscious and the underworld, often considered a harbinger of death or bad fortune. Some believe that they bring messages from the divine, and others that they are our ancestors. I saw these crows as we approached the area know as The Polygon ( an atomic test site). Their nests looked like blocked arteries in the trees. The only sign of life. As they circled above us, I felt a sense of unease. I later discovered that after each detonation in The Polygon there would be a flash, which would scare all the birds into flight, and the ensuing heat would burn their feathers. The Russians' notes from these tests mention that hundreds of crows and other birds were burned alive. Some had their feathers singed and were no longer able to fly. They could be found squawking on the ground, drowned out only by the sounds of the tethered animals that were being monitored as they died. But despite this, the crows are still present. - Nadav Kander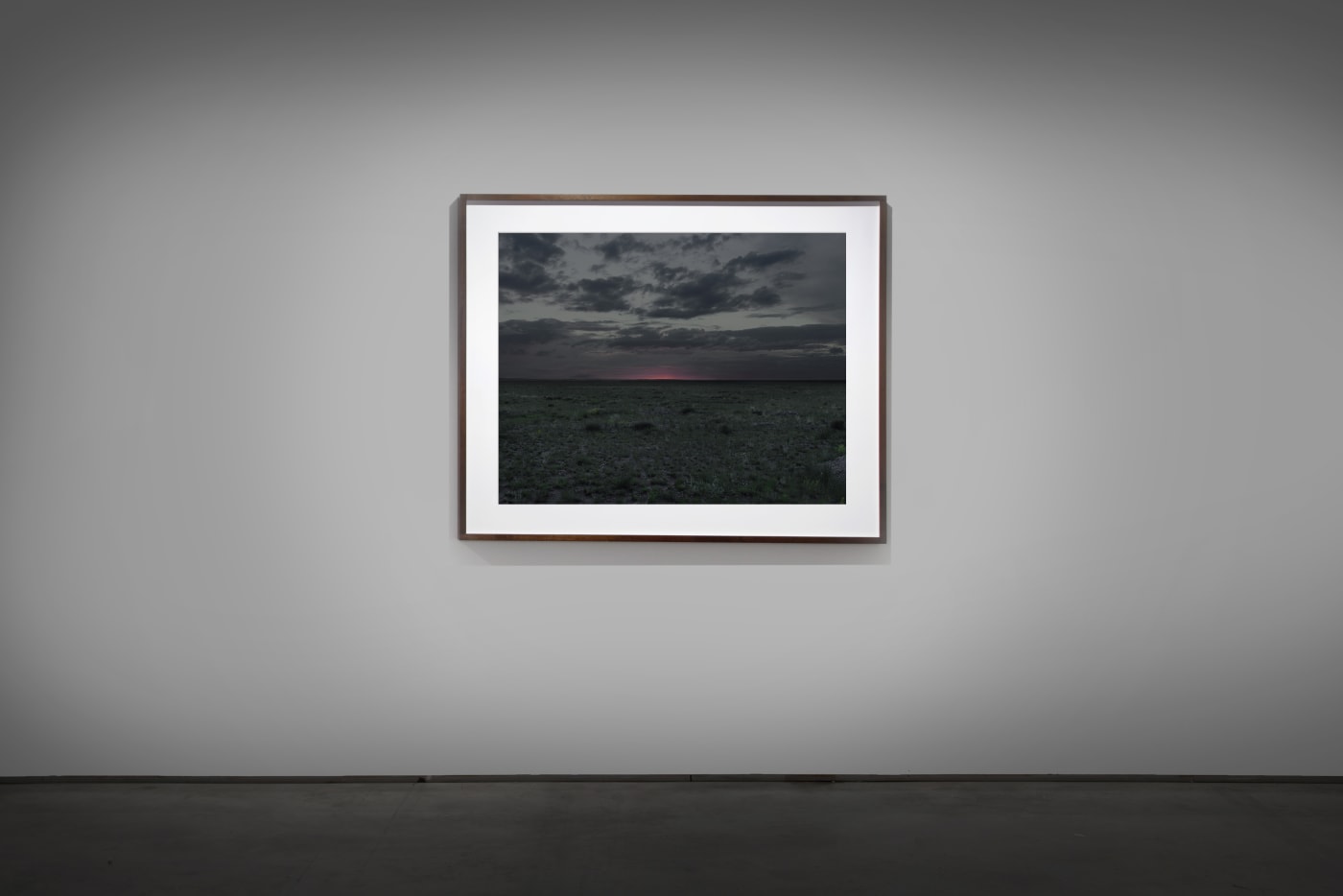 Nadav Kander
The Polygon Nuclear Test Site XII (Dust To Dust), Kazakhstan, 2011
Enquire
The Parade is the name of a quiet coastal road in South East England. Stretching for approximately 2 miles, the 150 or so houses that line one side of the road all share uninterrupted views of the sea from the front, whilst from behind they are overshadowed by Dungeness, the oldest Nuclear Power Station in England.

Contained within the seemingly private space of their own homes, we watch people performing domestic actions that are not remarkable, nor individual but similar and universal – for me they reveal so much about ourselves. - Nadav Kander
Nadav Kander
Man Cooking, England, 2002
Enquire
Nadav Kander
Horizons X , 'River Styx', (Rochester towards The Medway and The Nore), England, 2015
Enquire
For further enquiries relating to this exhibition, please enquire below
Enquire