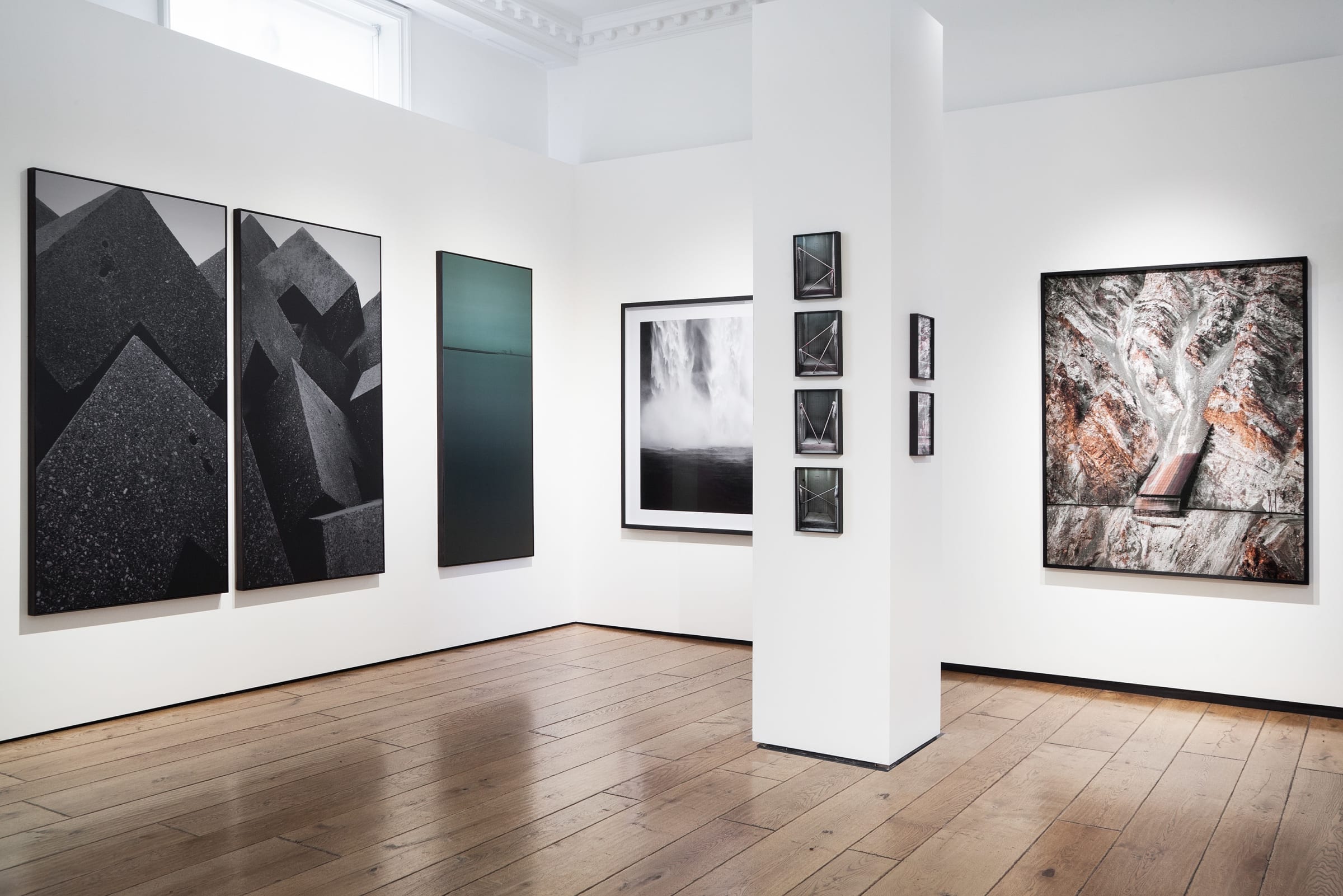 Overview
Flowers Gallery will exhibit new work by Boomoon, Edward Burtynsky, Edmund Clark, Julie Cockburn, Nadav Kander, Tom Lovelace and Esther Teichmann at the fair.
Talks
Nadav Kander in conversation with Sandy Nairne
Wednesday 18 May, 4 - 5pm
Edward Burtynsky in conversation with David Campany
Saturday 21 May, 1.20 – 2.05pm
FT Weekend Presents: Journalism in a Digital Age, a Panel Discussion featuring Jason Larkin
Saturday 21 May, 5:30 - 7:30pm
Book Signings
Edmund Clark and Crofton Black: Negative Publicity - Aperture
Sunday 22 May, 3pm
Related Exhibitions
Throughout Photo London, a major new exhibition of work by Boomoon titled Skogar & Sansu will take place at Flowers Gallery, Kingsland Road. The exhibition presents the powerful elemental force of the waterfall as the subject for Boomoon's ongoing investigation into the infinite and ungovernable character of the natural world.
Tom Lovelace will participate in the Photo London satellite event Peckham 24, a 24 hour festival of contemporary photography and video art.
Photographs from Edmund Clark's series Negative Publicity will be on display at both Photo London and in his solo exhibition Terror Incognitus at Zephyr Mannheim in Germany. Copies of the artist's new book, produced together with counterterrorism investigator Crofton Black, will be available at the fair. The project brings together photographs and documents that confront the nature of contemporary warfare and the invisible mechanisms of state control.
Michael Wolf's photographs of Hong Kong alleyways will be on display at both Photo London and in his solo exhibition Hong Kong, Informal solutions at Centre photographique - Pôle Image Haute-Normandie. In this latest work, Wolf juxtaposes an abstracted view of Hong Kong's seemingly endless industrial facades with an intimate perspective from within its hidden network of back alleys.
Edward Burtynsky will exhibit Essential Elements at Flowers Gallery, Kingsland Road 15 September - 29 October, 2016.
19 May 12:00 – 20:30
20 May 12:00 – 19:30
21 May 12:00 – 18:00
22 May 12:00 – 18:00
Works