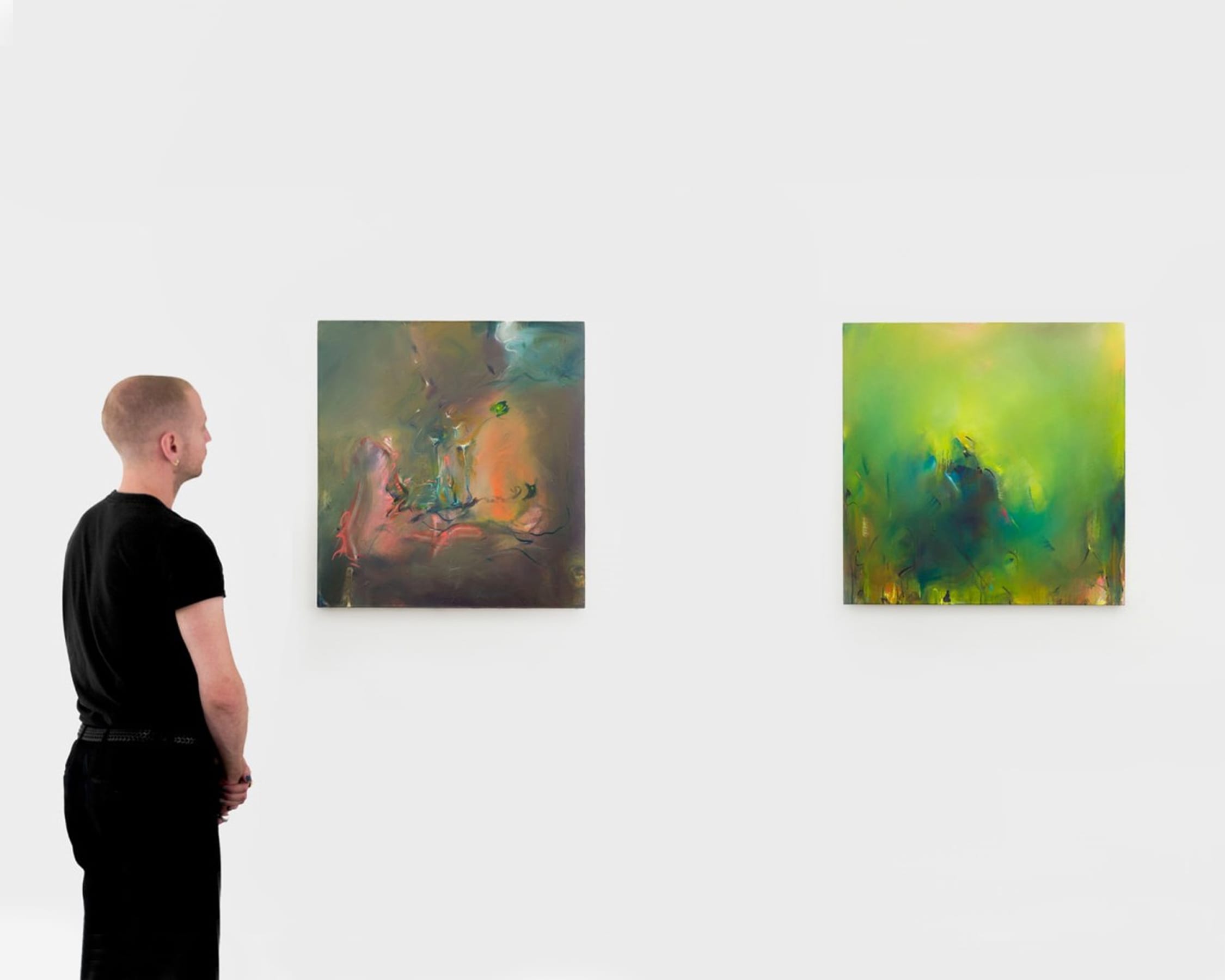 2 January 2023
Collecting
Paintings by Anthony Daley
Overview

Coinciding with his major presentation Son of Rubens at Dulwich Picture Gallery, Flowers Gallery is delighted to exhibit a series of works in an exhibition by Anthony Daley though 4 February 2022. This Collecting feature highlights a curation of recent smaller paintings by Daley, which contrast with the large-scale works on exhibition by size, but retains a similar exploration of light and colour, with an allusion to still life.

Although deeply grounded in abstraction, Daley's works have often begun by painting still life arrangements, which he then "reworks until they lose their form and evoke an emotional response." He recalls his first memory of wanting to paint: "I was four. I was in the bushes across the river from where I lived. It had rained and I looked up to the sky with the light coming through. It was the start of a love affair. I just wanted to paint it, to draw it. The sheer blueness of that sky – I had to do it justice."



The improvisational drips of paint and explosive colour fields that recur across his canvases
are indicative of his dedication to the
"raw physical act of painting" and demonstrate the central importance Daley has always placed on the process of art making itself, and above all, "searching for new painterly possibilities."



Daley's work demonstrates how art history remains fertile material for contemporary art practice today. Daley reflects that from an early age he was
"obsessed"
with Old Master paintings, poring over books he'd found in his local church in Jamaica, motivated by the challenge, in his words, of
"being as good"
as the French, Italian and Dutch Masters. His radiant palette appears as though illuminated from an internal light source, recalling the luminescence of Rubens' famed classical nudes.
Enquire below for further information about these works.