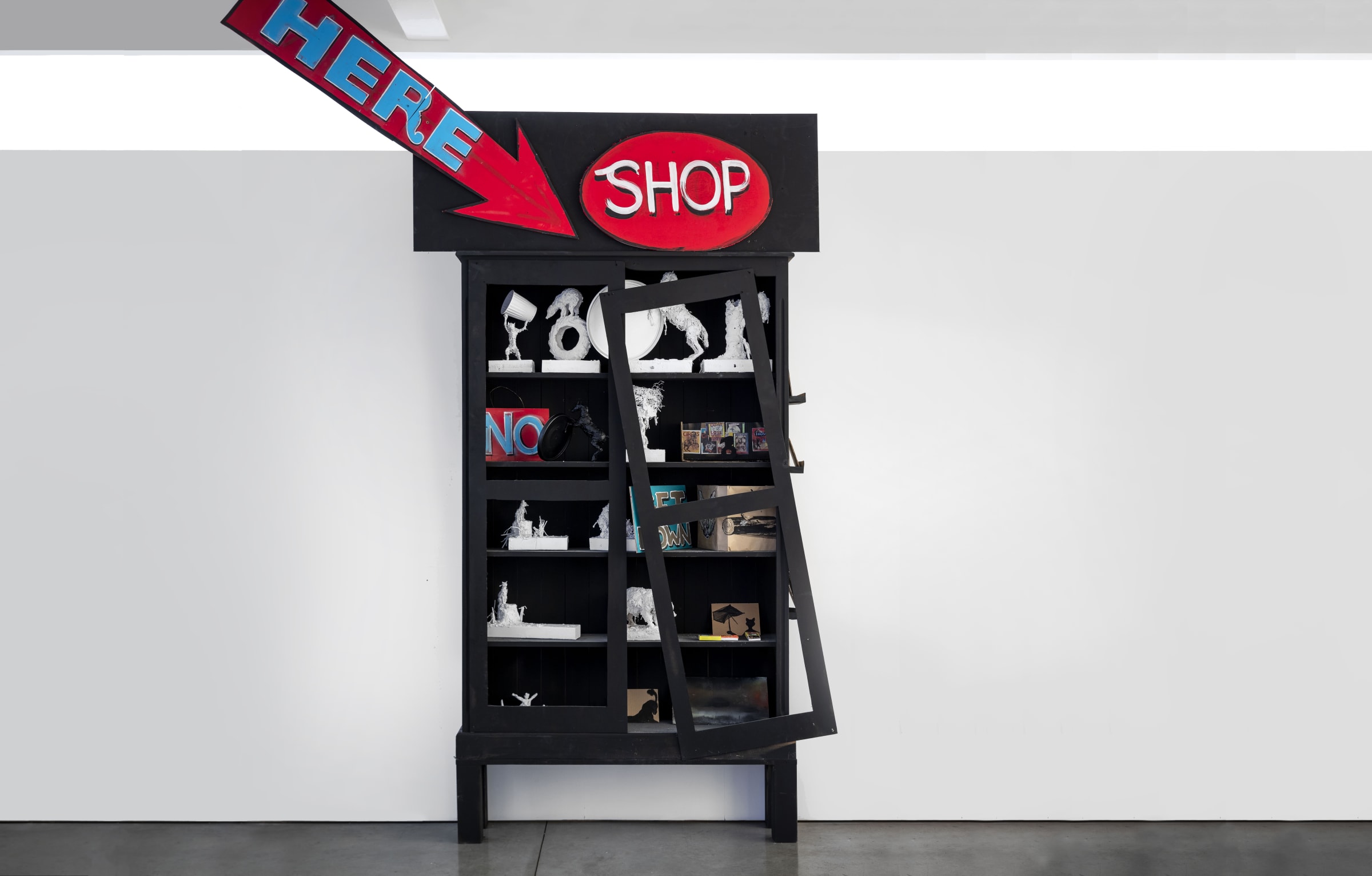 30 October - 31 December 2021
Collecting:
Nicola Hicks' Shop From Dump Circus
Overview
In the shop from Dump Circus is a selection of small-scale sculptures and works on paper, accompanying Nicola Hicks' installation Dump Circus at Flowers Gallery, Kingsland Road, London until the 18th of December. Upturning the anthropocentric perspective of the circus act, the animals appear to adapt to the urban habitat on their own terms.
Appropriating discarded human objects, and balancing precariously on pallets, a fridge and gigantic rubber tyres, their triumphant gestures amongst the remains of the city reflect both a horrifying account of human havoc on the planet and hopeful speculation on the irrepressible endurance of the natural world.
Poster, Postcards and Publication