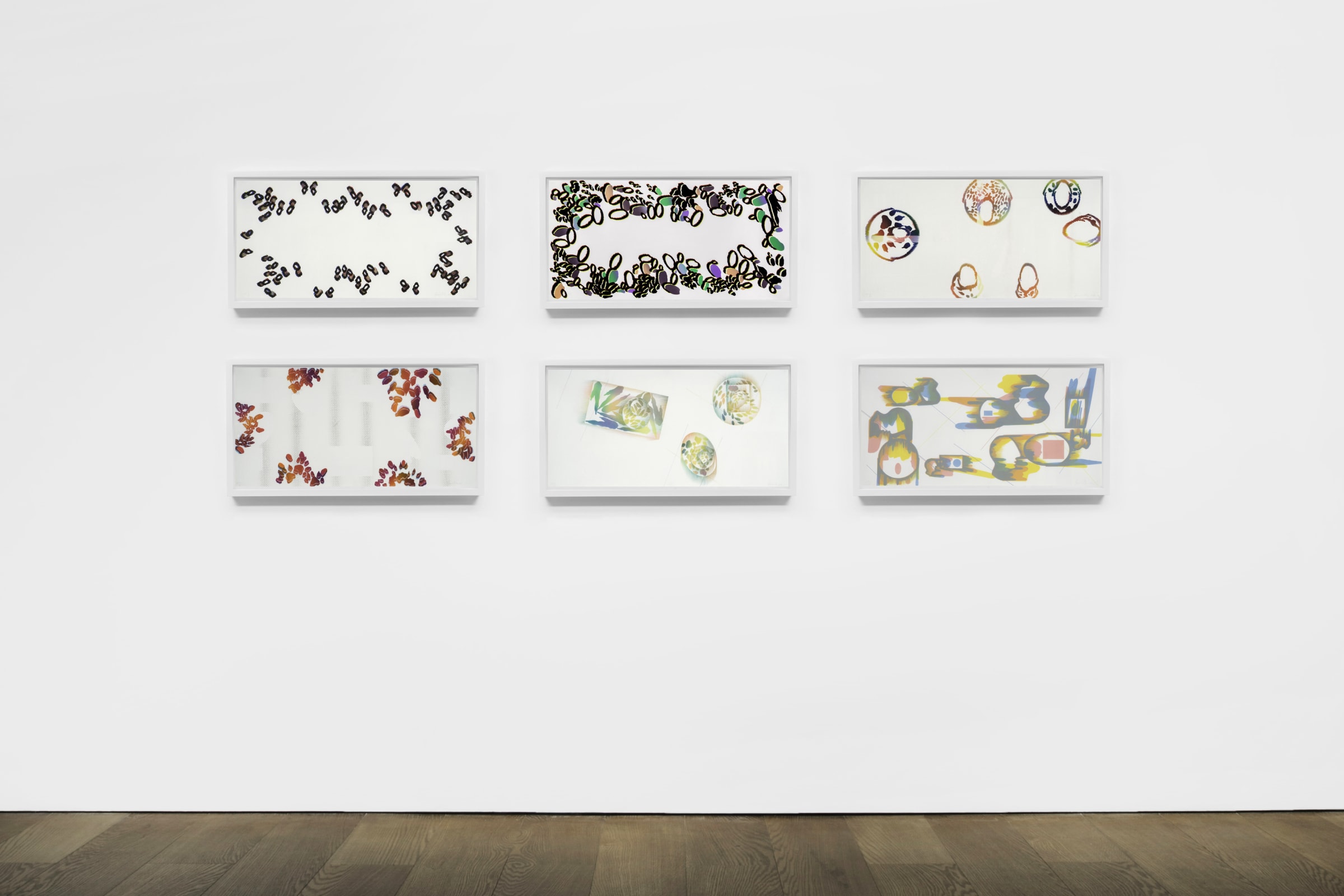 Collecting
Prints by Bernard Cohen
Overview
Printing belongs to the world of the random, and so does painting. Making prints has informed my painting and vice versa. The two activities are physically different, but conceptually alike; I dream up a painting or a print but the process of printing has its way with my dreams. To collaborate is to welcome someone into one's dreams - Bernard Cohen
Bernard Cohen first approached printmaking while a student at the Slade School of Fine Art where he was inspired by John Buckland Wright, who ran the etching studio at the Slade. In the fifties and sixties Cohen began working with many internationally renowned master printers and studios, including Stanley William Hayter, who ran an experimental workshop for the graphic arts Atelier 17 in Paris and Chris Prater of Kelpra Studio and Alecto Editions. It was in the seventies, following time Cohen spent in New Mexico, that he began making prints more prolifically, creating portfolios such as White Ink Suite and Six Images for J.
White Ink Suite was printed in 1973 at White Ink, London, with Cliff White. The mark of the finger prints in the sparse, minimal compositions of these images seems to allude to Bernard Cohen's interest in ritualised activities, such as the dances and songs of the Pueblo Native Americans which he moved him deeply during his time in New Mexico and influenced his work. This portfolio is now held in the collections of the Tate, London, and MOMA, New York.
Six Images for J was created in 1976 at Shark's Ink in Colorado during the studio's first year. Cohen first met Shark in 1969 when Cohen was a visiting professor in Fine Art at the University of New Mexico and Shark was a final-year student. They started making prints together, initially experimenting with a minimal use of the medium, and have continued to work together since.
For further information about these prints or for framing quotes, please click below.