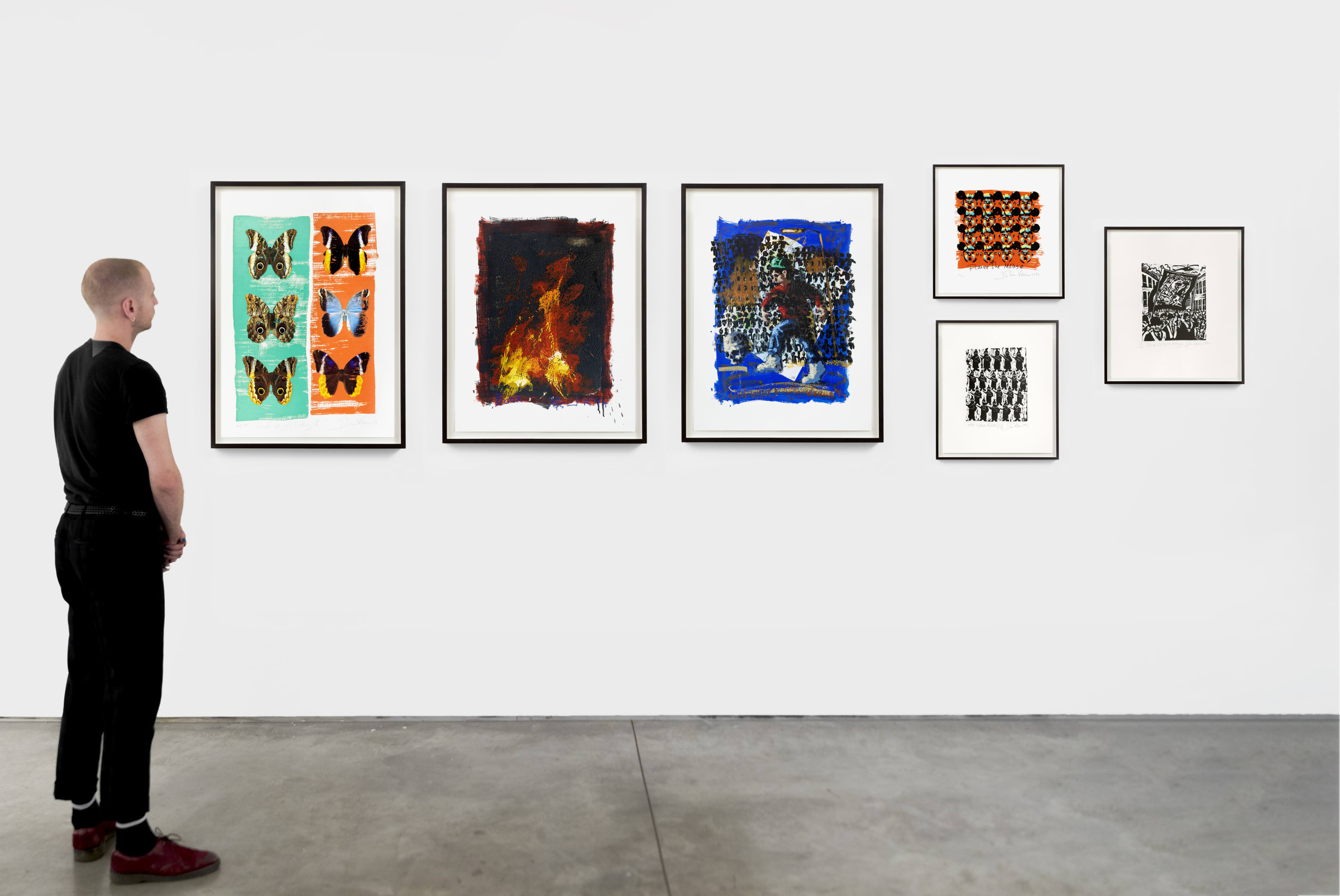 Collecting:
Limited edition prints by John Keane
Overview
Artist John Keane has received national and international acclaim for his focus on the human and political struggles of life in the late 20th through to the 21st century. The selection of prints in this collection highlights a decade in which Keane explored conflicts in Northern Ireland and the Gulf, and society's increasing consumerism, media manipulation and religious intolerance.
Prices shown exclude VAT, shipping and framing.

These prints can be purchased together. For further information about the set, purchasing them individually or for framing quotes, please click below.

£ 2700.00