Online
Taking Stock
28 January - 14 March 2021
Overview
Taking Stock marks the end of Flowers Gallery's 50th anniversary year, showcasing key works from its archive by artists that have contributed not only to the Gallery's legacy but to the canon of contemporary art. This exhibition celebrates both the diversities and unities of abstract art, each piece uniquely blurring the boundaries of category, medium, time and place. Never before have all ten artists been shown together.
Matthew Flowers, who has been the Gallery's Managing Director since 1989, digitally guides visitors through the exhibition. He reflects on the Gallery's commitment to abstraction throughout its history, specifically recalling the acclaimed 1994 group exhibition British Abstract Art - Part 1, Painting, which featured many of the leading living abstract painters including Patrick Heron, Bridget Riley, Tess Jaray, Sean Scully, Michael Kidner, Robyn Denny and John Hoyland. This exhibition was a collaboration with the late English curator and critic Bryan Robertson, who introduced Flowers to many of the abstract artists on display in this presentation.

Bernard Cohen has worked with Flowers Gallery since the late Nineties. "Having followed Bernard's work at other galleries in the Seventies and Eighties, I made it my business to let Bernard know that if he was interested in working with our gallery, we would not hesitate," explains Matthew Flowers.
Cohen often tells many stories on a single canvas, building up layers of brightly coloured pathways, dots, planes of colour and recurring figurative motifs such as doors, windows, aeroplanes, railway tracks and fragments of organic form; parts sprayed, parts painted with a brush. "I've been called an abstract painter all my life but my paintings are not abstract at all. Because each painting is a real thing... Everything I put down is what it is. If it's a cut out of an aeroplane, it's a cut out of an aeroplane. So I never think of those things I put into a painting as abstract," expressed Cohen in a 2018 interview for the Tate Britain.

"I felt that there could be another kind of amplification: three-dimensional, which would then enter the real world and come out into the spectator's space" stated the late Richard Smith in a 1966 interview. Despite the blatant sculptural form of Smith's three-dimensional canvases, he emphasised their importance as paintings: "Since I have always retained a wall, there is no question of a multifaceted sculptural object." Smith never went as far as producing completely free standing sculptures, but rather explored the ambiguous area between painting and sculpture, the illusory and the real, thus challenging the conventions of painting.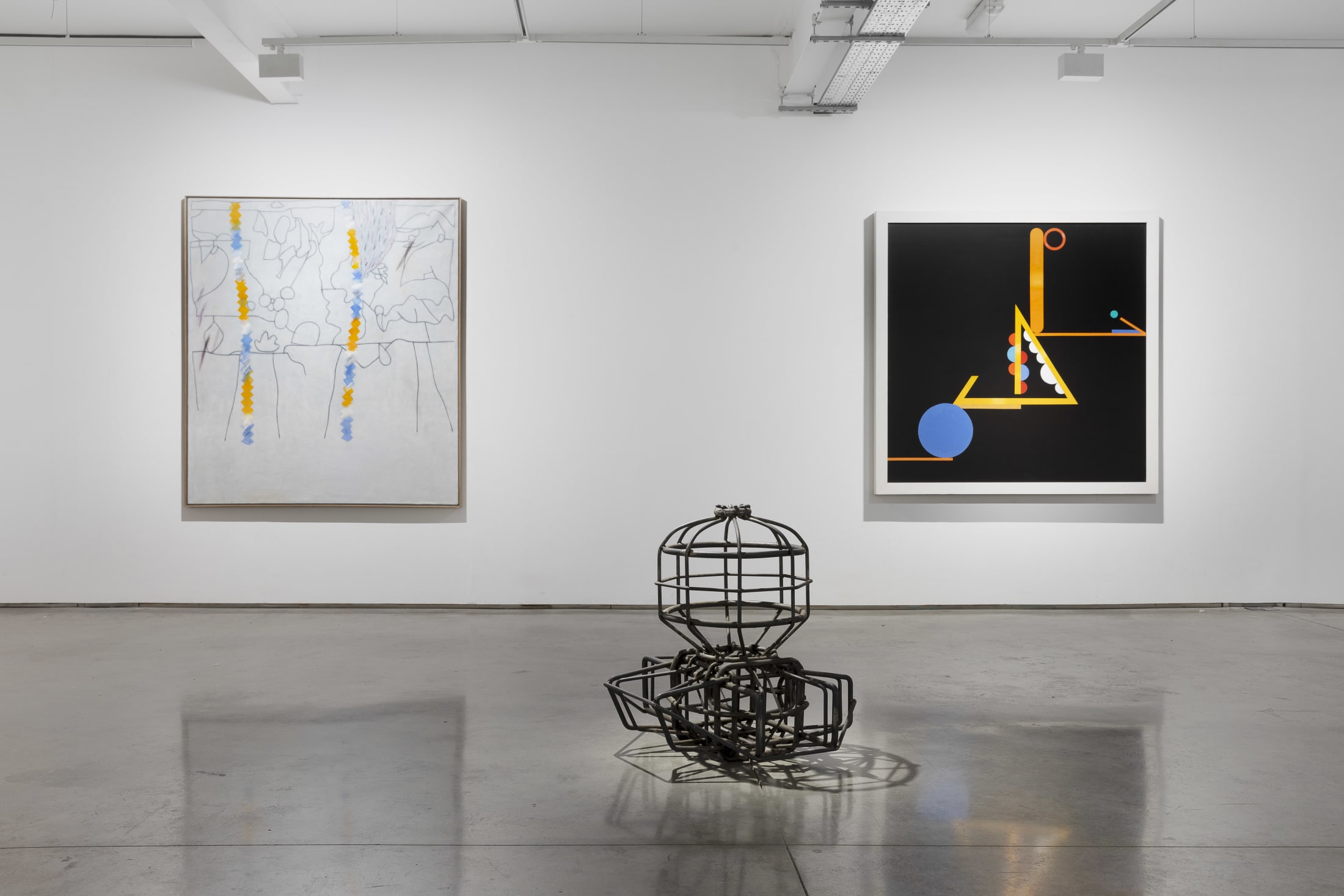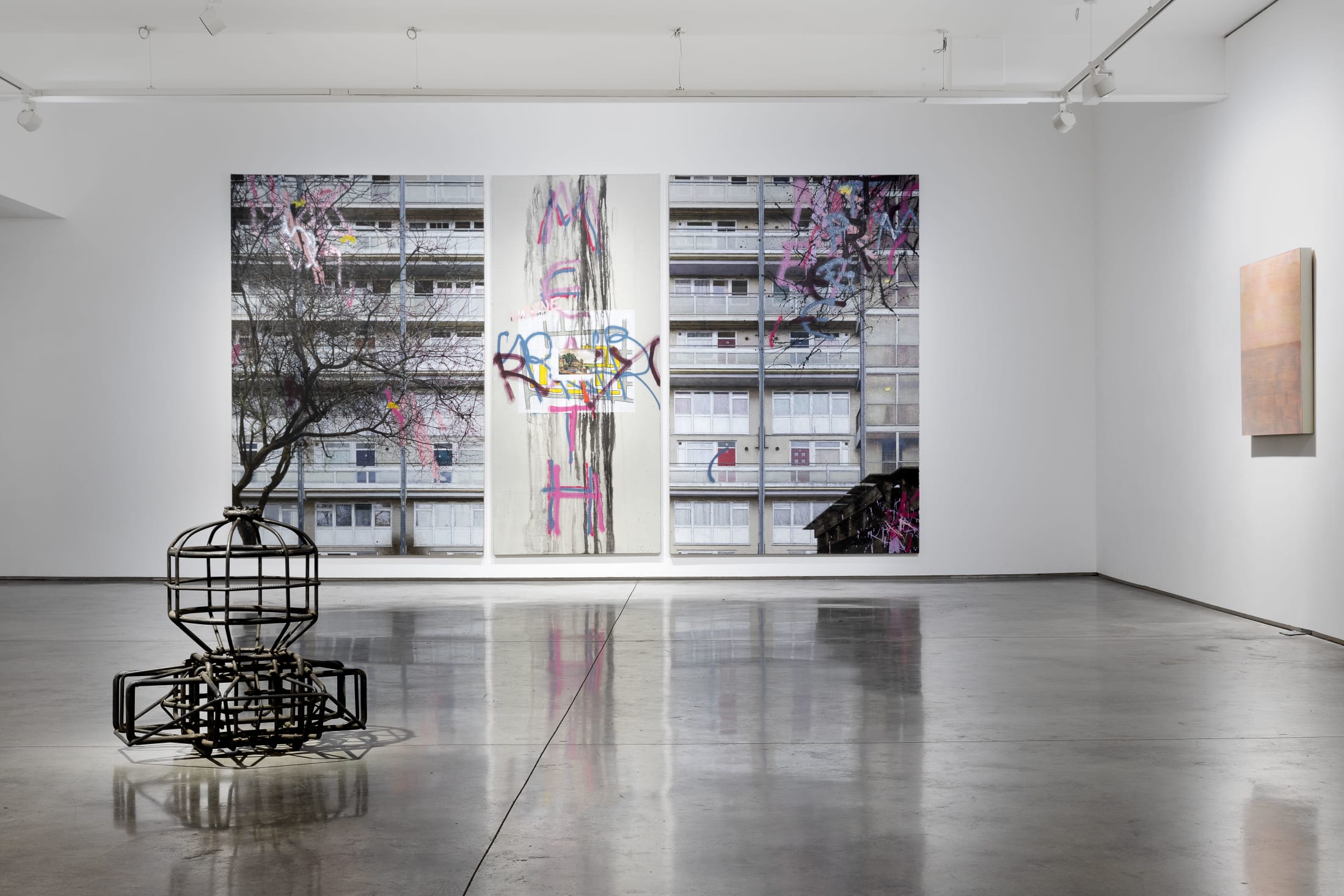 Exhibiting with the Gallery for over 45 years, David Hepher's first solo exhibition at Flowers Gallery was in 1972, just two years after Angela Flowers established her first gallery on Lisle Street in London's West End. At this time, Hepher was creating meticulous paintings of the Edwardian terraces on the suburban streets surrounding his home in Camberwell. In 1974, he turned his attention to the urban landscape of London's residential tower blocks and estates.

I was doing a bit of teaching in Chelsea at the time, and my way through the back streets to get to Chelsea was to go through Stockwell, and I saw this block which looked rather impressive, and I thought I'd like to paint that. The chance encounter and an instinctive reaction made my decision... I've always been that sort of artist. You don't need to travel hundreds of miles to find an exciting subject. I've always thought that the ground at your feet should be sufficient. As William Blake wrote, you can see the world in a grain of sand.
Hepher acknowledges that the hard-edged geometry of such buildings has allowed him to pursue certain formal interests in his paintings: "I wouldn't be painting them without abstract art and while drawing them I am constantly reminded of the grid structure of Agnes Martin or Mondrian."
For further information please enquire below.


Print Shop
Prices shown exclude VAT and shipping (both will be added at checkout where appropriate based on your shipping country). Purchases may be subject to local rates of import, sales and use taxes for which the purchaser is 100% liable. Our editions are sold unframed. If you require framing or further information please hit the + symbol to send us an enquiry.


To explore the full selection of prints, please visit our online shop.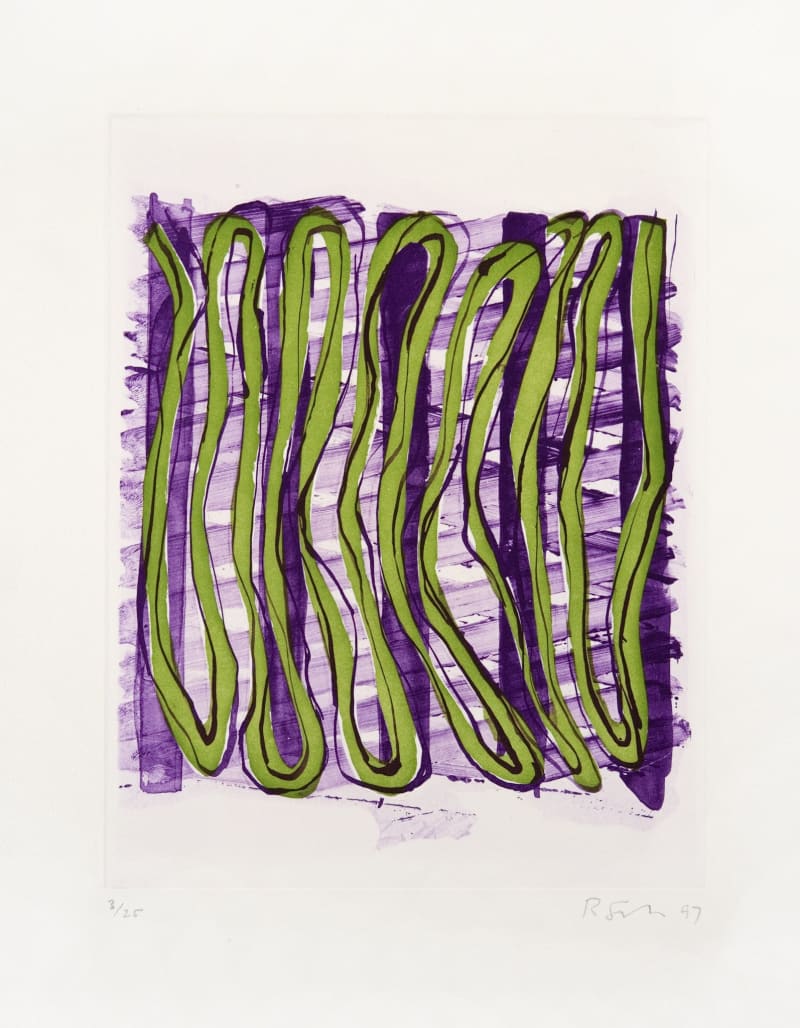 Publications