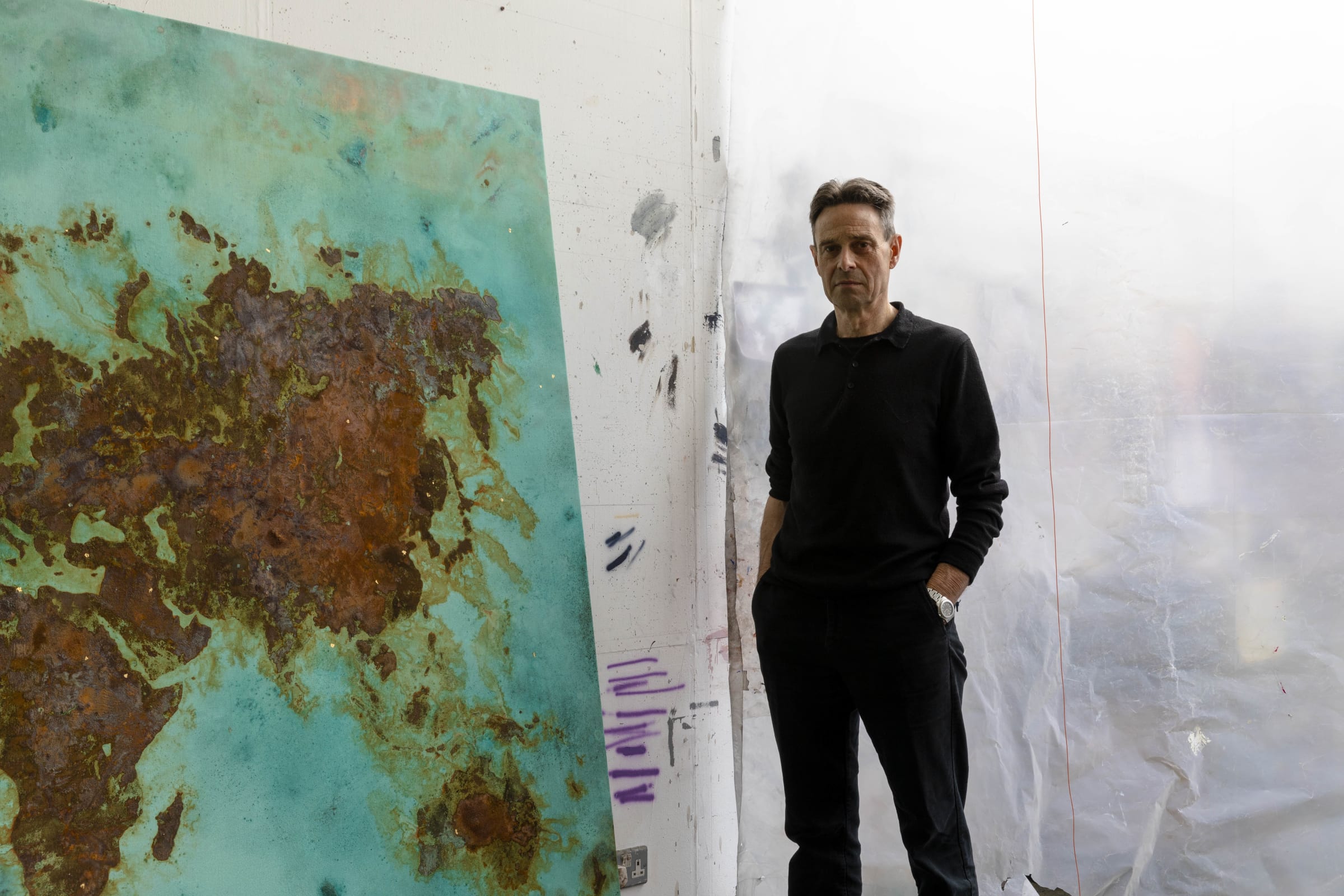 13 March - 2 May 2020
John Keane: Flat Earth
Artist's Commentary
Overview
In this visual commentary created on the occasion of his exhibition Flat Earth, John Keane discusses a selection of topics that feature throughout this body of work. From conspiracy theories to data mining, Keane's subjects span the evolving and influential world of information technology and the resulting network of alternative facts, misinformation and cyber warfare.
This video is broken into six main sections over a soundtrack created by Brian Eno and Peter Chilvers.

Blue Planet/ Moon Landing/ Flat Earth #8 (0:00)
Flat Earth (1:40)
Novichock (3:05)
Black Board/ Theory of Anything (4:27)
Despocracy (5:50)
European Canon (7:05)
Scroll down for further information on the artworks featured in this video, or for more information on Keane's exhibition Flat Earth, running at Flowers Gallery, Kingsland Road from 13 March - 02 May 2020.
Featured Artworks