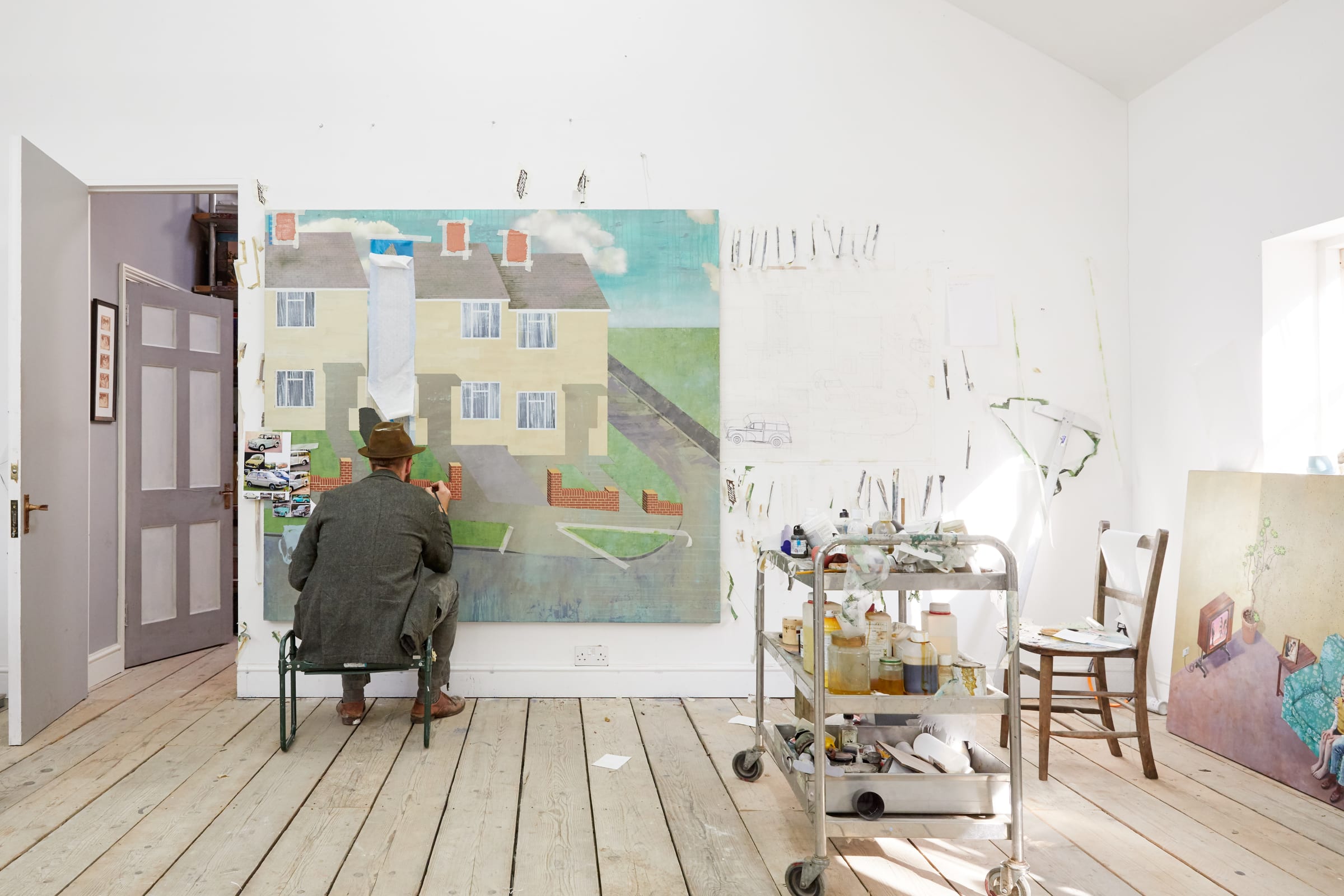 20 November 2020
Stuart Pearson Wright
Pseudo Portraits
Overview
Best known for his irreverent and detailed figurative portraits, rich with personality, London-born artist Stuart Pearson Wright (b.1975) drew from an early age and after considering becoming an actor, finally opted for art school. While studying at the Slade School of Fine Art in London, he won a travel award from the National Portrait Gallery as part of its 1998 BP Portrait Awards. He drove around Britain in a van, producing sketches and paintings as he went, which resulted in an exhibition at the National Portrait Gallery. In their reviews of this exhibition, Godfrey Barker labelled Wright as "A Hogarth for our Times" in the Evening Standard, and Brian Sewell described the works as "images of such eccentricity and even madness that they fit perfectly the English tradition of the odd man out: the Blake, Spencer, Cecil Collins line." In 2001, he went on to win the National Portrait Gallery's BP Portrait Prize and now has over twenty-five works in their collection.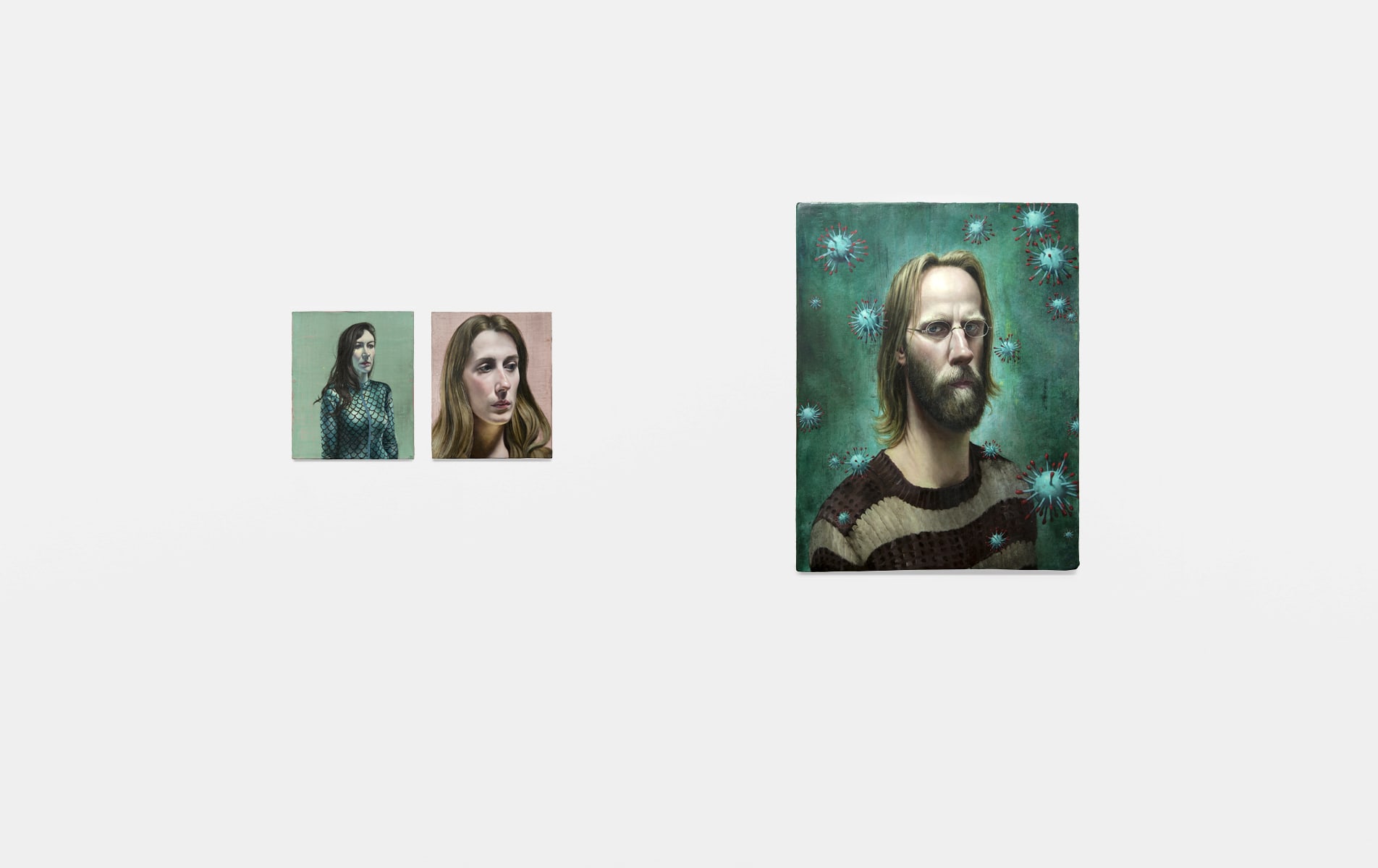 Wright has referred to the surreal depictions of his subjects as "pseudo portraits," referencing themes of identity and the sitter's "inner state", rather than just creating an accurate record of their outward appearance. This is not a comment on the concept of a soul, but instead a suggestion that human beings are constantly in search of a sense of self, playing out their daily lives in character, continually developing and tweaking a range of personas suited to every occasion.
"From observing one's parents and peers, snippets of EastEnders, conversations on buses, characters in novels and movies - we are endeavouring to construct characters that feel authentic. We are inventing ourselves. But it is nearly impossible for people to be authentic when the language of our actions is so referential. Oscar Wilde said: "Being Natural is only a pose and the most irritating one I know." Humans cannot be natural; we must leave that to the rabbit shitting in the forest or the spider in its web catching flies."

⠀⠀⠀⠀⠀⠀⠀⠀⠀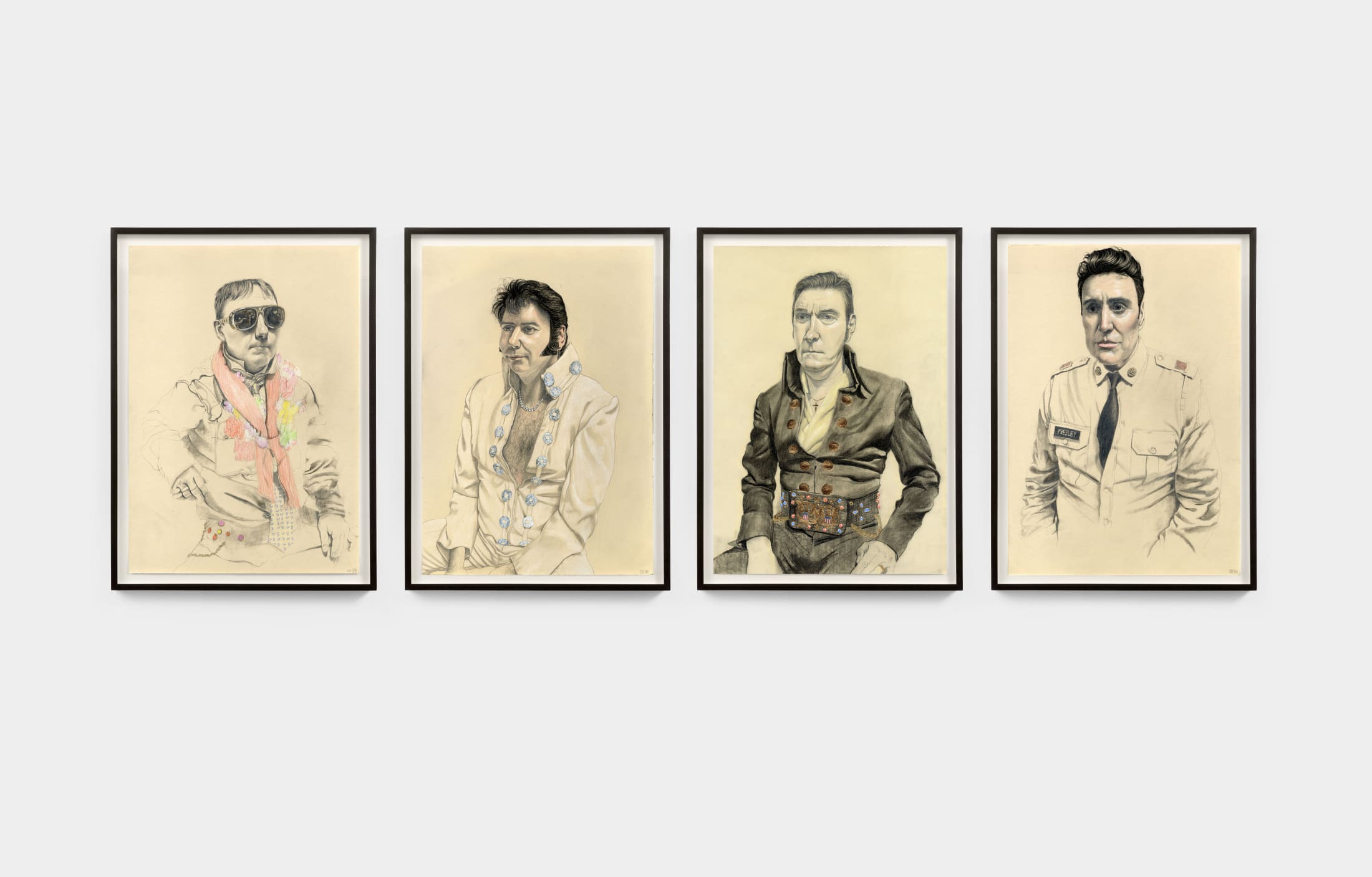 Wright formalises his fascination with the idea of artifice - one thing pretending to be another - in his portraits of actors, which have included John Hurt, Keira Knightly, Daniel Radcliffe and Sir Michael Gambon. He explains that he's intrigued by the "middle ground" between the actor and the identities of the characters they play: "the process of people transforming from one identity to another and the moment at which a person's own identity dissolves and they become the character they are playing."
He explored this notion further in a series of twenty drawings of UK Elvis tribute acts. "On a very obvious level an Elvis tribute act is a person pretending to be someone else...There's this one specific identity that's shared by a vast number of people, all of whom become that one person and that's a very specific situation. I think what particularly interests me about it is the sense there's almost a democracy – this process where almost anyone can become Elvis. We have people of very broad ethnic differences, even gender differences, we have people from all walks of life, ages, people of all shapes, sizes, colours – all becoming the same person. So it's a wonderful, democratic process for me, I enjoy that idea."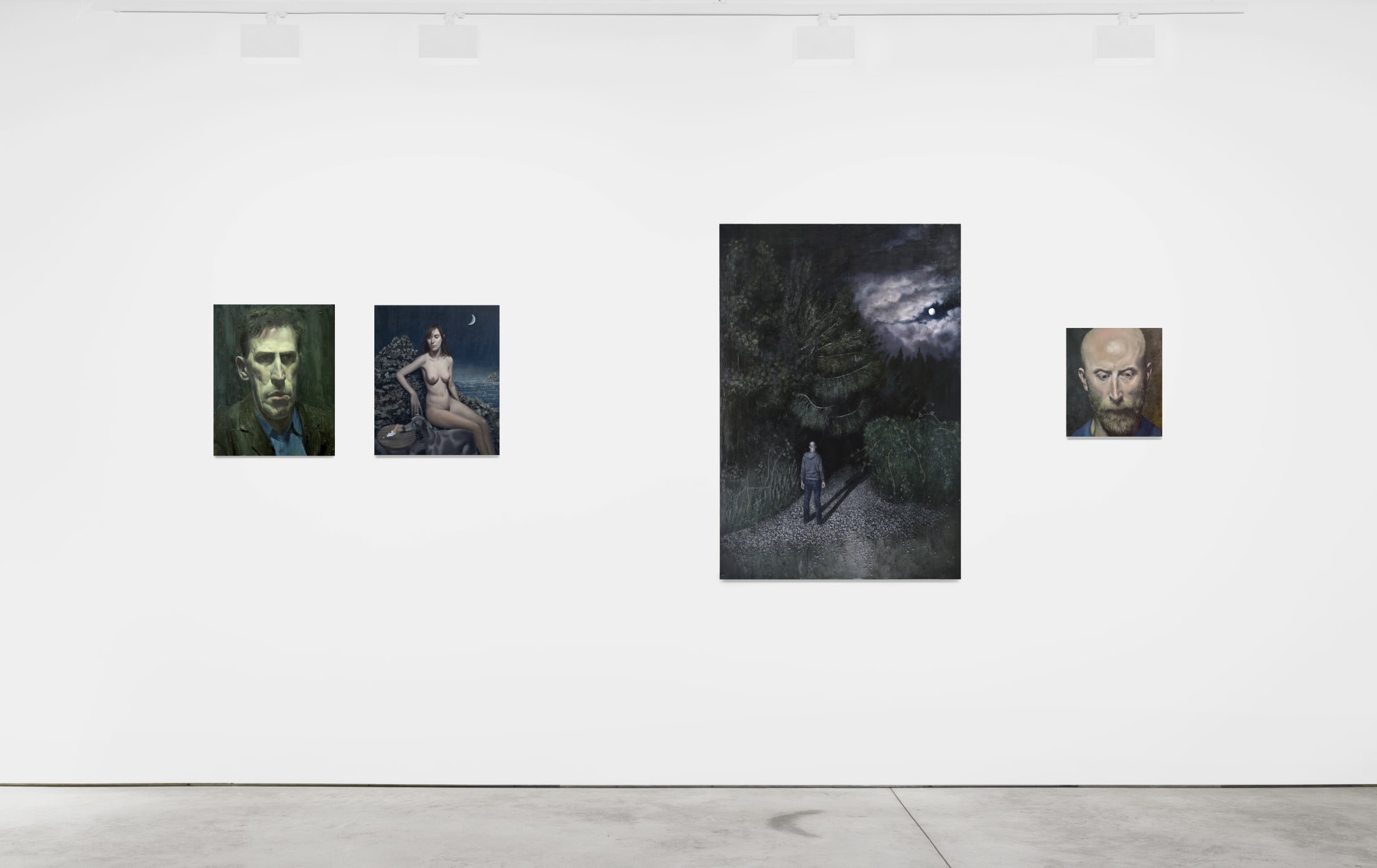 Wright characteristically paints his portraits in person, sitting very close to each subject. This creates the "half-realist," elongated perspective, typical in his work. He believes that this way of working also allows him to confront the sitter, the painting becoming a synthesis of himself and them: "There is a physical projection on to a person and there's also, I think a psychological projection on to a person...that's really what makes portrait painting interesting."

While never abandoning the language of realism, Wright fully grasps the theatrical potential of portraiture: "I suppose there's something Brechtian in my work...I present something as a sort of stage-production: kind of like a raked stage...so you get this kind of play - the feel of real and not-real."
For further information please enquire below.