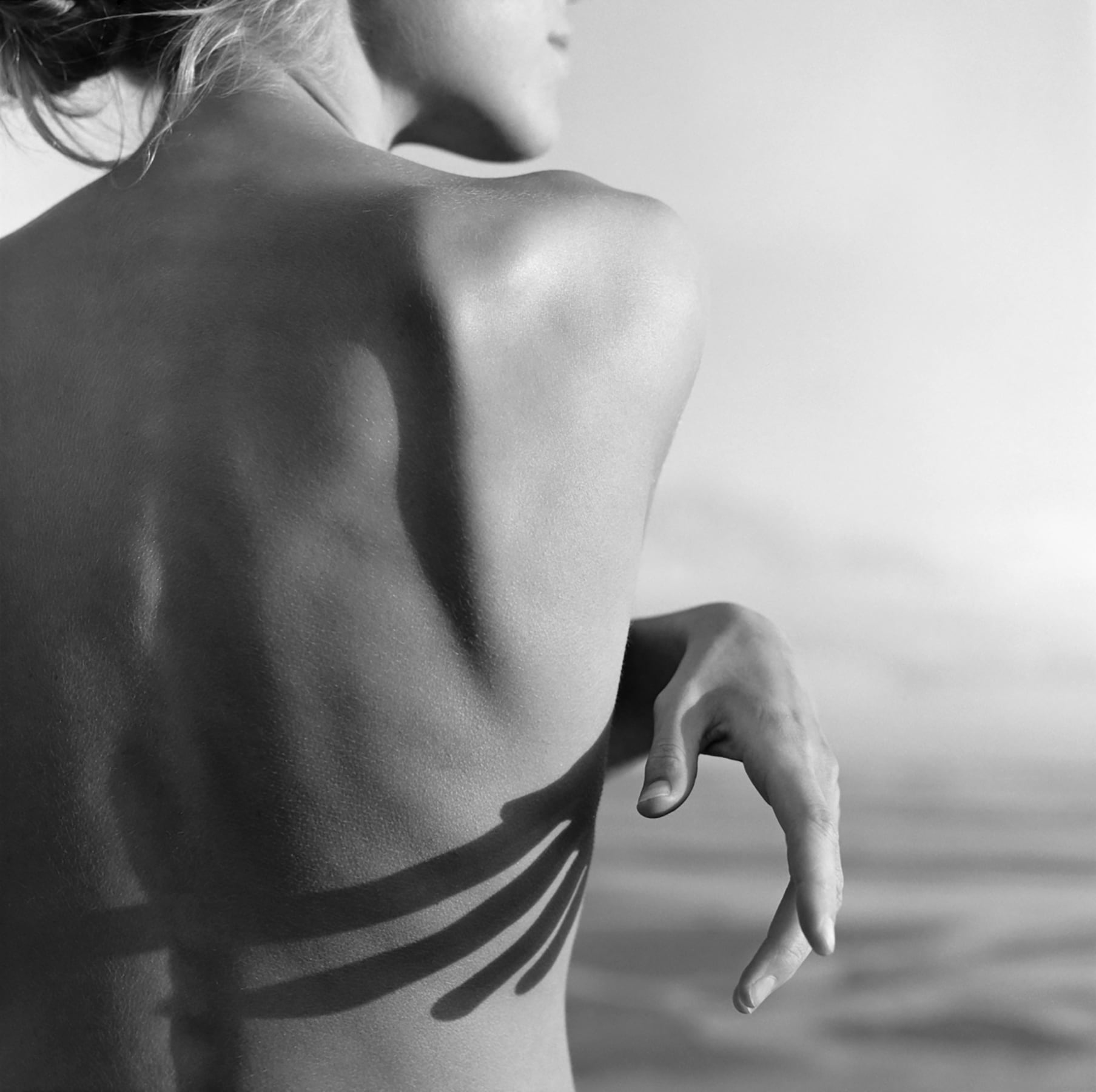 24 October 2020
Mona Kuhn
Early Depictions: 1996 - 2002

Photographing someone in the nude is my attempt to reach that moment of perfect balance, the light of awareness in the way we perceive life to be. The nude is present in my work not as a one-dimensional physical manifestation, but rather as a proof of our being, our presence in time, and ultimately caring for what will be lost.
I photograph mostly during the warm months, because that is when people feel at ease and comfortable, if not outright relieved, to undress. A typical day might start without much of a plan at all, just another summer day unraveling as we go about it. However, small gestures and moments do not go unnoticed. Many of the day's nuances are important and offer clues to me: a friend stopping by for a cup of coffee, an invitation to the farmer's market or a bike ride. Life and art coming together, small observations here and there, but not a heavy hand but rather a trust in intuition. And if I wait, I might see a friend approaching with intent, which from far already seems beyond the summer affairs, and a question might come up: what are you doing later on towards the end of the day? We both know what we have in mind. We both feel a longing to finish this long summer day with something creative, to try a few things, to play. At times we might firm a time, but more often than not, we will just find each other, because we want to, around that magic hour towards the end of the day. The people I photograph cannot be boxed into what we commonly refer to as models. Their personalities, wishes and expectations expand far beyond the photographic session. I like to think of them as close friends and collaborators; we are equally interested in celebrating life.
All photographs are hand printed by Mona Kuhn in her darkroom. Please allow 15 days from the end date of this viewing room for printing, before delivery of purchases can be arranged.


I like to think we would be friends with or without the camera close by. Most of the time we are busy with everything else, talking about everything other than photography. By the time we reconnect later in the day, we might start the photo session by not saying much. Just standing there together, taking a minute to ponder how best to bring earlier clues and magic of the day into a still. We are alike in that moment, in which we collaborate in transforming ephemeral emotions into palpable mementos. Most of my observations are guided by earlier riddles, by their own natural gestures and body language. Once the camera is brought up, I might guide them so we can adjust to the constraints of optics and planes while I look for the balance in composition. I photograph mostly film, and I like to go slow about it. In my thoughts, I try to find the perfect symmetry of lines, form and spontaneity. Once we zone out into the work, the only sound we might hear are a few "clicks" in between an orchestra of cicadas all around us.


My respect for the people I photograph goes beyond the photo-shoots, it continues in the choosing of the final images. While editing, I often question, what is too much sentimentality. Unlike the shoots, the edit is my moment alone. The creative intimacy I share with my subjects cannot be easily understood in our suspicious world. At times, I wonder if I have the right to enjoy beautiful exemptions to our long history of human suffering, which we all know is part of everyone's life, without exclusion. No, my intention is not to further disseminate that which we struggle with. I want my role to be selfless, and for it to be about transforming that long conversation of continuous grief into a visual vocabulary and language of hope, of generous love and openness, and freedom.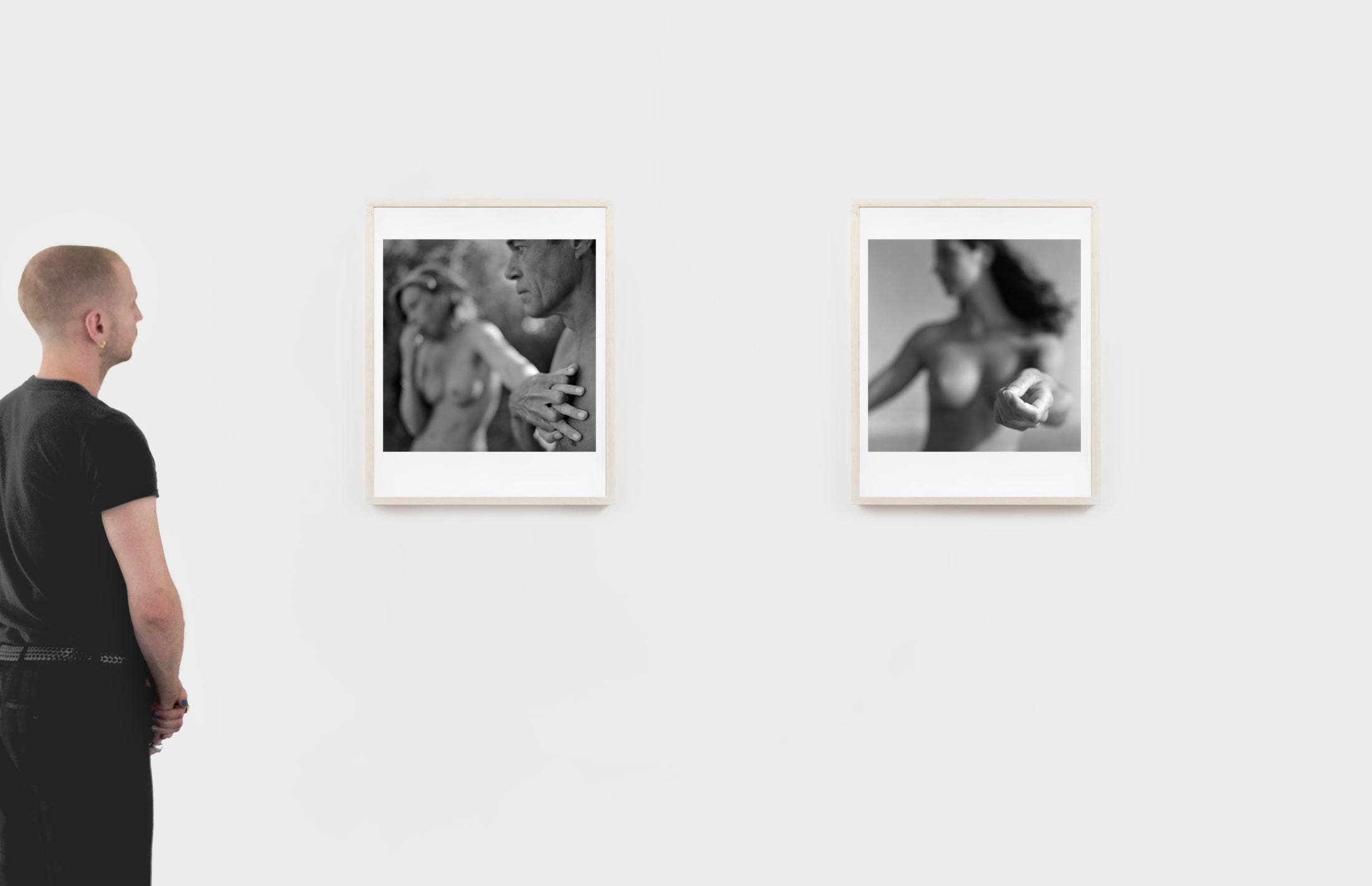 I'm most comfortable representing the nude as minimal, timeless, somewhat monastic, and mostly pensive. I enjoy the nuances, the elegance of simplicity; the rustic forms because it brings us close to our own nature and sense of self. My works are not meant to be of this time, but to transcend, in its basic form, the elements of time.
The power of my work lies in the confidence of the people I photograph. Their strength comes from within, and it is their naturalness that suggests, that beauty can be found in the common place.

All photographs are gelatin silver prints on fiber archival paper.
Sheet size 20 x 16 inch (50.8 x 40.6 cm)
Printed image 15 x 15 inch (38 x 38 cm)
Edition of 25
Prints signed and titled on verso.
Prices shown exclude framing and VAT.
Enquire below for a framing quote.
Framing Quote
For further information regarding these prints and availability, or for general requests, please enquire below.